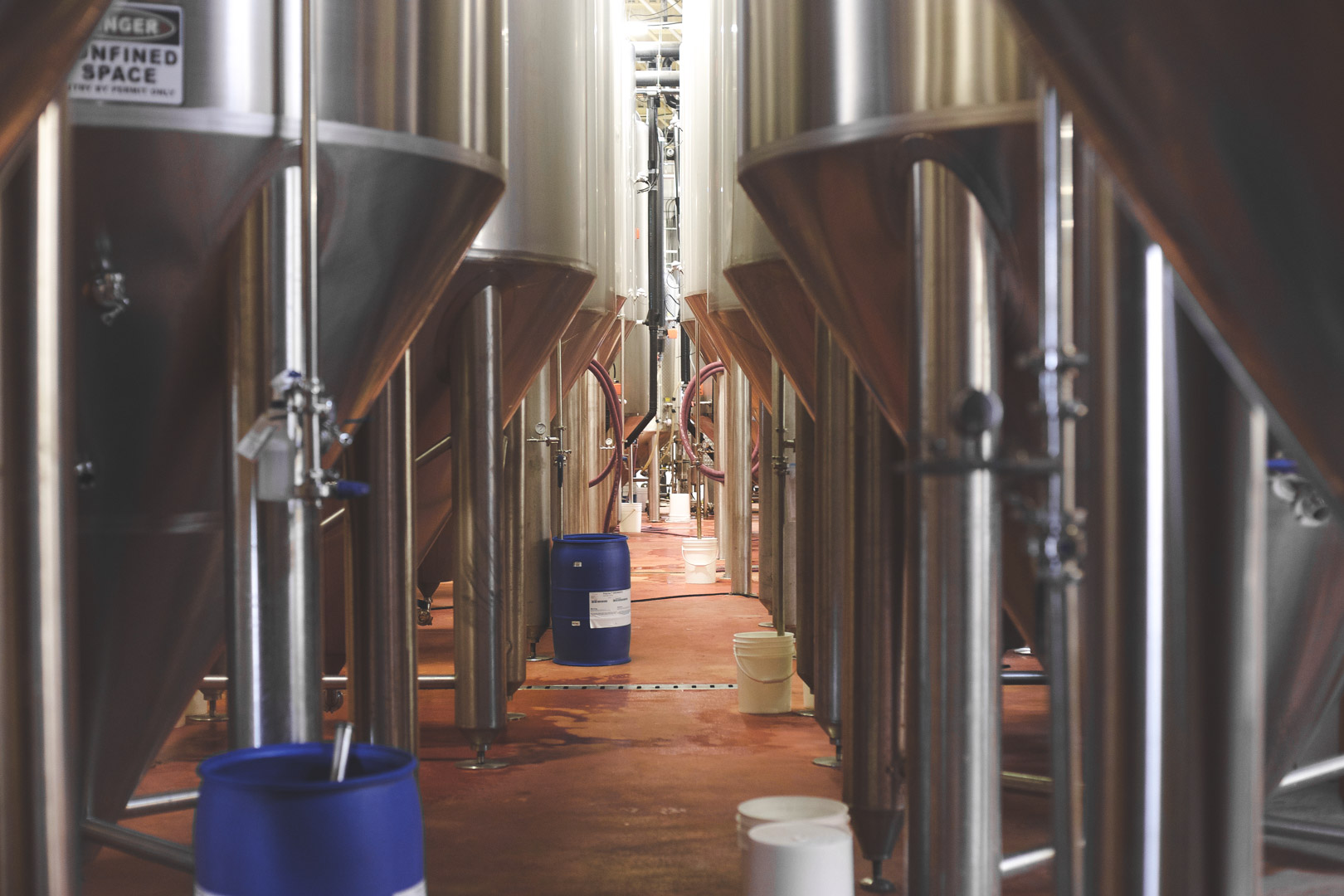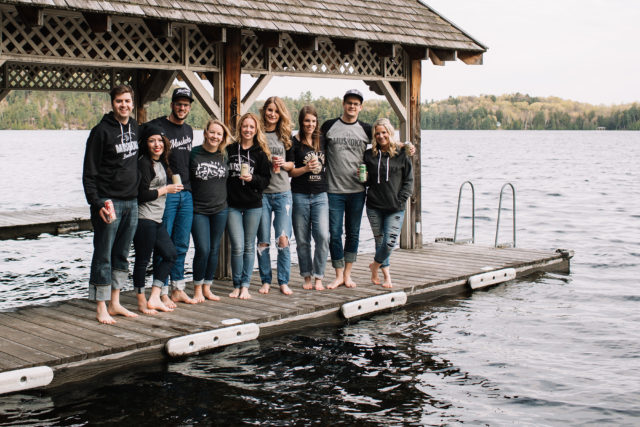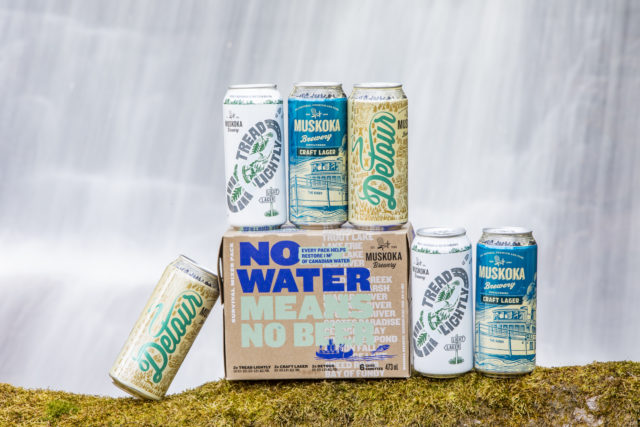 Headquarters -

1964 Muskoka Beach Rd, Bracebridge, ON P1P 1V4

Year established -

1996

NAICS -

312120 - Breweries

Major expansions -

2012

Employees -

120

Exports -

New York

Download -
Muskoka Brewery
Founded in 1996 in the heart of Ontario's cottage country, Muskoka Brewery is one of the largest and most well-established craft brewers in Ontario, exemplifying the important relationships craft brewers have with local communities.
For many in Ontario, craft beer is associated with community and relaxing natural environments. While Ontario has over 300 craft breweries, for none of them is this association more apparent than for Bracebridge's Muskoka Brewery. Crafted in the heart of Ontario's cottage country and emblematized by the iconic chair of the same name, the Muskoka Brewery exemplifies the important relationships craft brewers have with local communities.
The business was founded in July of 1996 by Gary McMullen and Kirk Evans. The two quickly perfected their recipe and began production. Tragically, Evans was involved in a fatal car accident later that year. What followed was a classic story of community support – logistics companies offered free distribution, family and friends provided labour for things such as labelling bottles, and local community members provided capital infusions through stock purchases. The community was dedicated to ensuring the business survived.
That year, Muskoka's Cream Ale was recognized as the Best Canadian Ale at the Canadian Brewing Festival. McMullen took this as a sign to persevere and to continue innovating and making great beer. In 2008, Bob MacDonald became a part owner and helped the brewery expand. In 2012 Todd Lewin became a partner and the brewery moved from its original 8,000 square-foot facility to their current location with 40,000 square feet of production space.
Part of Muskoka's success is the result of their ability to identify market trends before they reach Ontario.
Team members visit conferences, trade shows, and craft beer hotspots such as Southern California and Colorado. Quick to identify the growing market for India Pale Ales (IPAs), Muskoka Brewery launched its "Mad Tom IPA" in 2011 and was one of the first Ontario breweries to do so. Since then, the brewery has introduced many successful products with a wide range of styles and flavour profiles.
Over the past decade, the market for craft beer has grown substantially, as have the number of craft breweries in Ontario. However, Todd Lewin, current President of Muskoka Brewery, expects the number of breweries to plateau in the near future. When combined with the over 300 new craft breweries that have entered the Ontario market since 2000 and ongoing competition from large internationally-based breweries, this means that Muskoka is looking for new competitive advantages and ways to diversify. To Lewin, this means leveraging the brand to become a destination brewery and venturing into the production of craft spirits.
Beer tourism refers to travel with the primary purpose of visiting craft breweries or beer-based events and has risen in popularity in Ontario. Muskoka Brewery has embraced beer tourism and built a taproom and patio at its facility to attract visitors. In this respect, Muskoka benefits from having other local breweries nearby to draw more individuals to the area. Moreover, the brewery has plans to expand its taproom, as the growth of beer tourism already has the brewery at capacity for visitors on many days.
In addition to expanding the tourism side of the business, Muskoka is diversifying its product line by offering craft spirits and 'ready-to-drink' pre-mixed cocktails (RTDs). Similar to the sudden popularity of craft beer, Lewin sees growing interest from younger segments of the market in craft spirits and RTDs. In 2015, Muskoka invested in a still and partnered with Junction 56 in Stratford, Ontario to develop its own brand of gin. While this may provide an important source of revenue moving forward, Lewin notes that Ontario's craft distilling industry is still evolving and is not as well developed as craft brewing.
Still inspired by the support from the local community back in 1996, the Muskoka Brewery remains dedicated to giving back and has developed many initiatives to do so. In 2018, the brewery launched its Community Venture Fund where it directed a portion of sales to community-based charitable initiatives and events. The brewery is also the first in Canada to be certified as a living wage employer. Working with local and provincial partners focused on poverty reduction, Muskoka Brewery set its minimum wage based on the cost of living in the area with a level of comfort of living factored in. The brewery has promoted this initiative and helped other local businesses adopt similar standards. Muskoka's commitment to its employees and the community earned it a place within the ten most admired corporate cultures in the nation, as ranked by Waterstone Human Capital in 2016.
Muskoka's commitment to community and its investments in distilling equipment proved critical during the COVID-19 pandemic.
In March 2020, Muskoka began producing hand sanitizer, which was in short supply. These efforts were supported by other local businesses and the Ontario Craft Brewers (OCB), of which Muskoka is a proud member. In addition to supplying an essential good to local frontline healthcare workers, producing hand sanitizer helped Muskoka maintain staffing levels (and even made for a bit of overtime) during an uncertain time.
Muskoka Brewery employs approximately 120 people (including approximately 20 seasonal employees). Employment now is nearly ten times higher than it was a decade ago, due in part to recent growth and expansion. Many of the brewers are graduates of Niagara College's Brewmaster and Brewery Operations Management program, including the current Brewmaster who taught in the program. Unlike many other manufacturers who face challenges recruiting and retaining staff, Muskoka seldom has trouble filling vacant positions, drawing hundreds of applications from candidates across the province. Lewin credits this to the company's brand, culture, and ongoing commitment to their employees.
As part of the provincial government's support for the craft brewing industry, Muskoka Brewery has taken advantage of several funding programs – most notably FedNor and the Eastern Ontario Development Fund. These grants and interest-free loans provided the business with the funds it needed to pursue expansion and hire additional workers. Despite this, Lewin recognizes that more can be done to simplify the navigation of funding opportunities and making clear the application qualifications for each.
Muskoka Brewery has been in operation for a quarter century, and it is one of the largest and most well-established craft brewers in Ontario. The brewery has benefited from remaining ahead of market demand and maintaining a strong and consistent brand that many customers can connect with. With these two key advantages separating them from competitors, Muskoka Brewery is poised to remain among the leaders of Ontario's craft brewing industry moving into the future.
For more information about Muskoka Brewery, visit their website.
Published: June 4, 2020