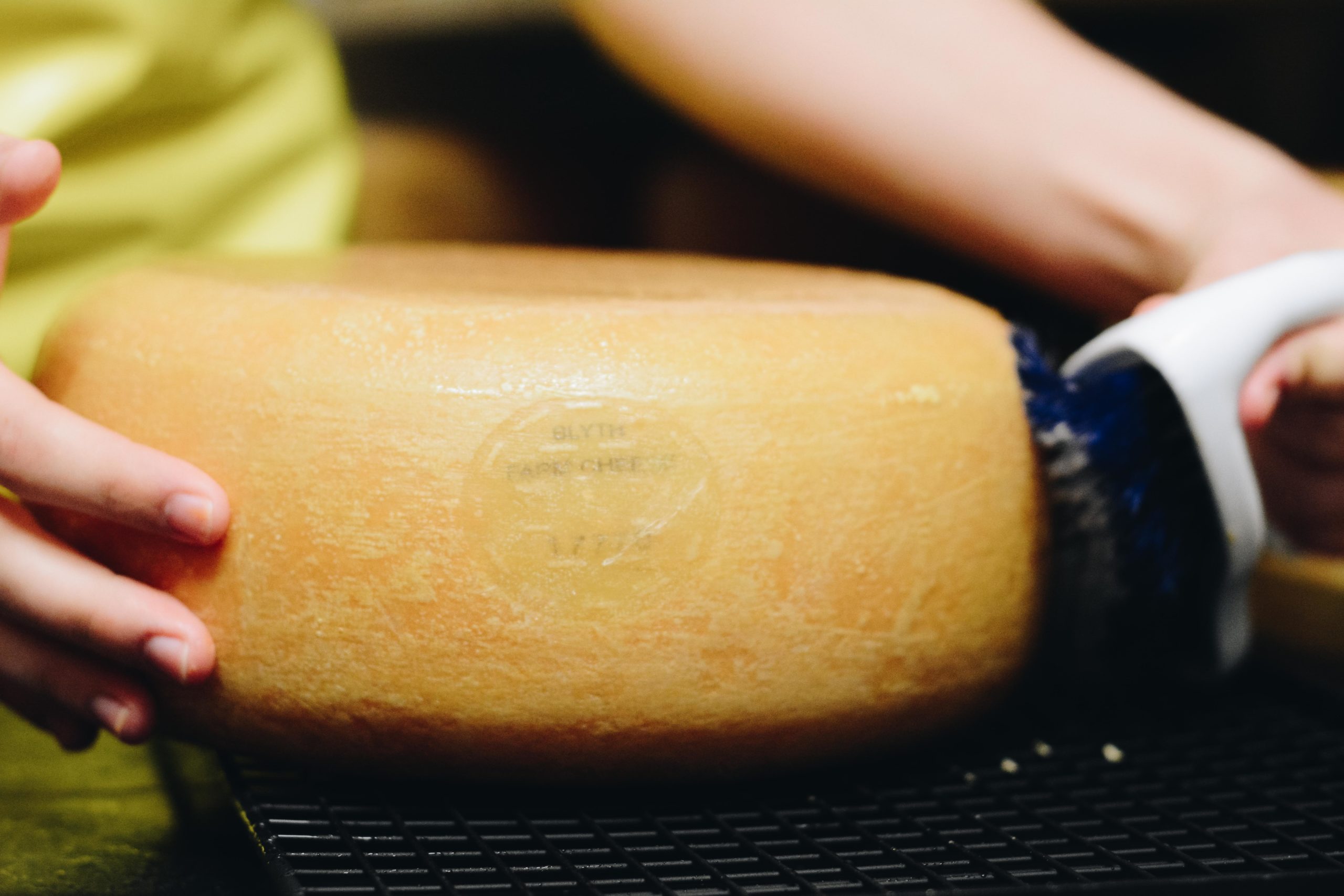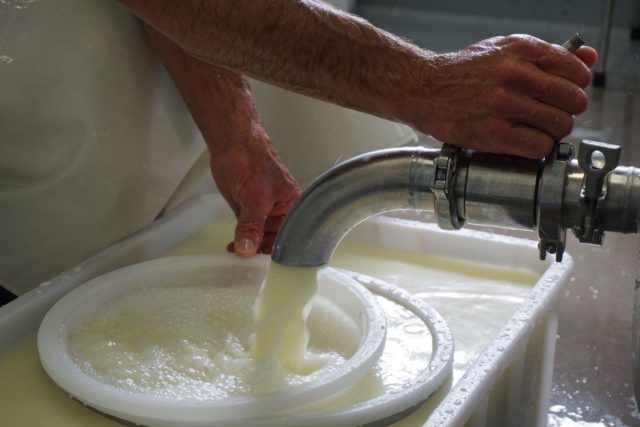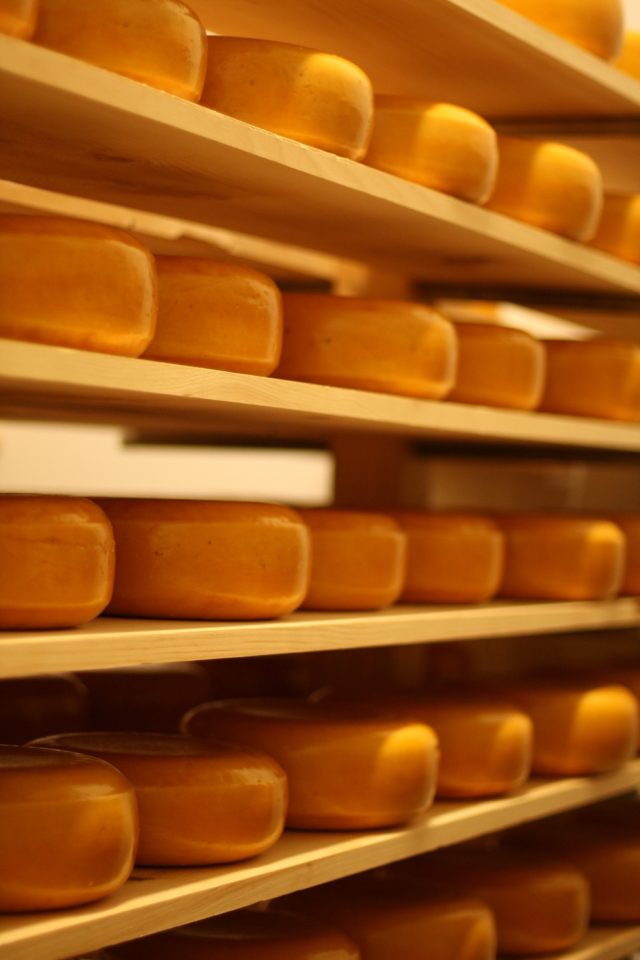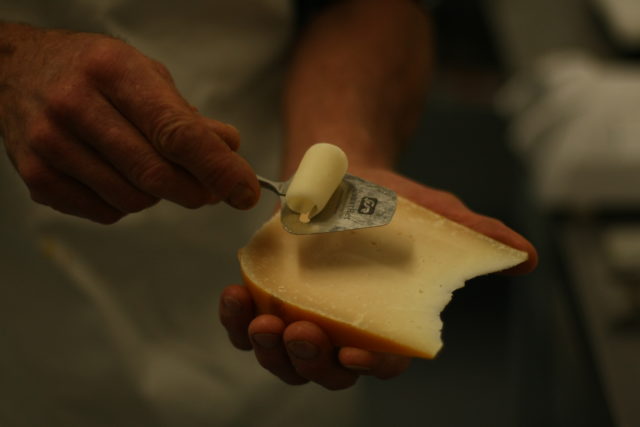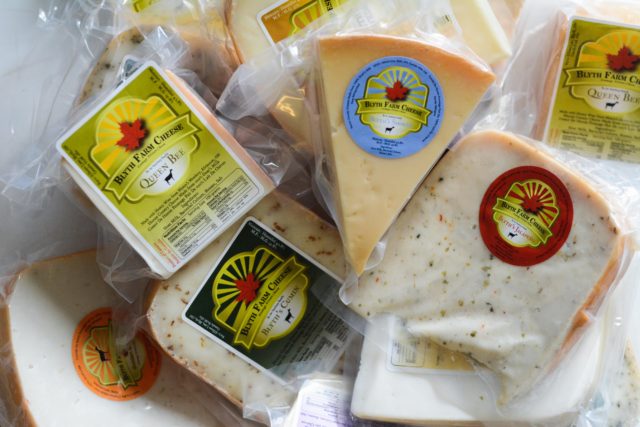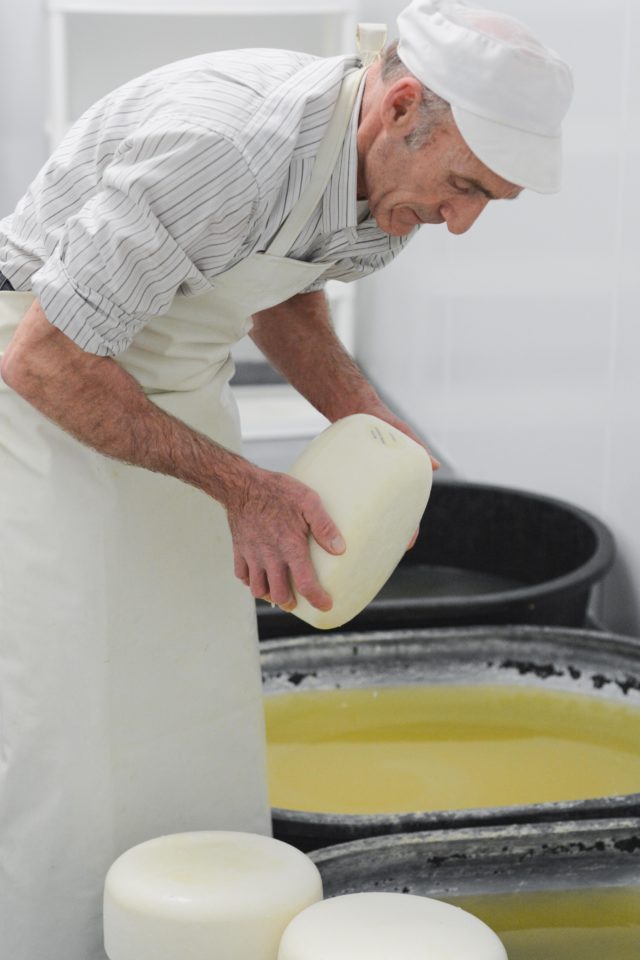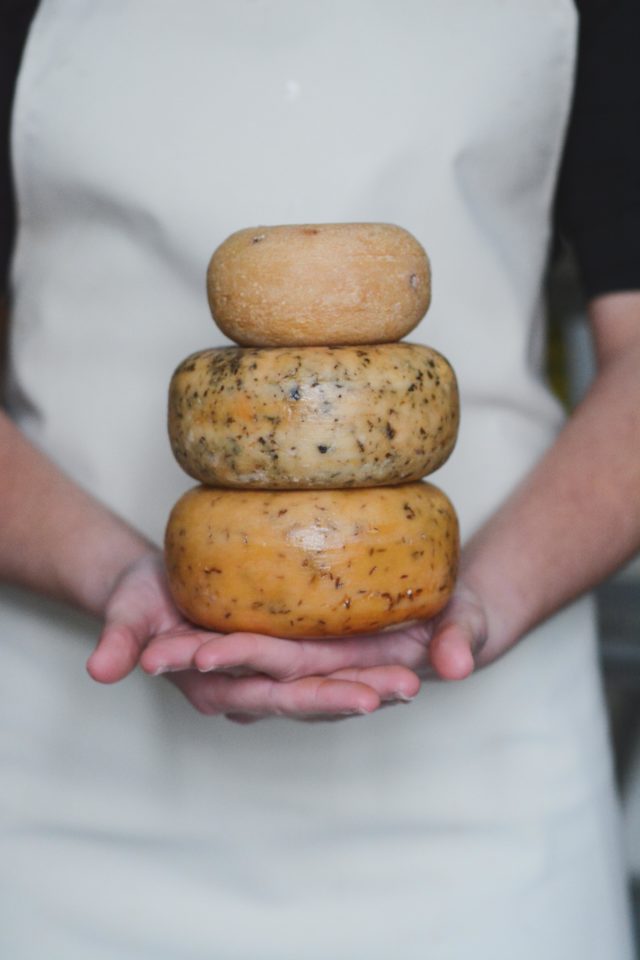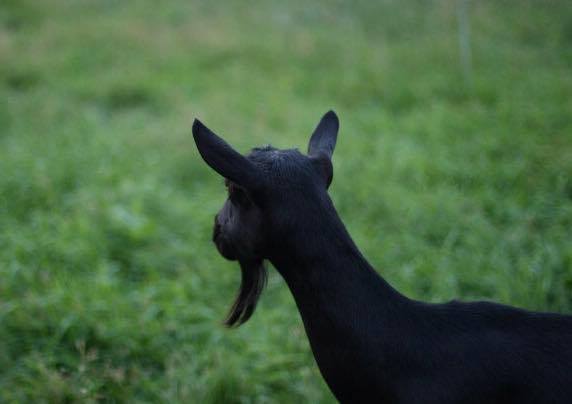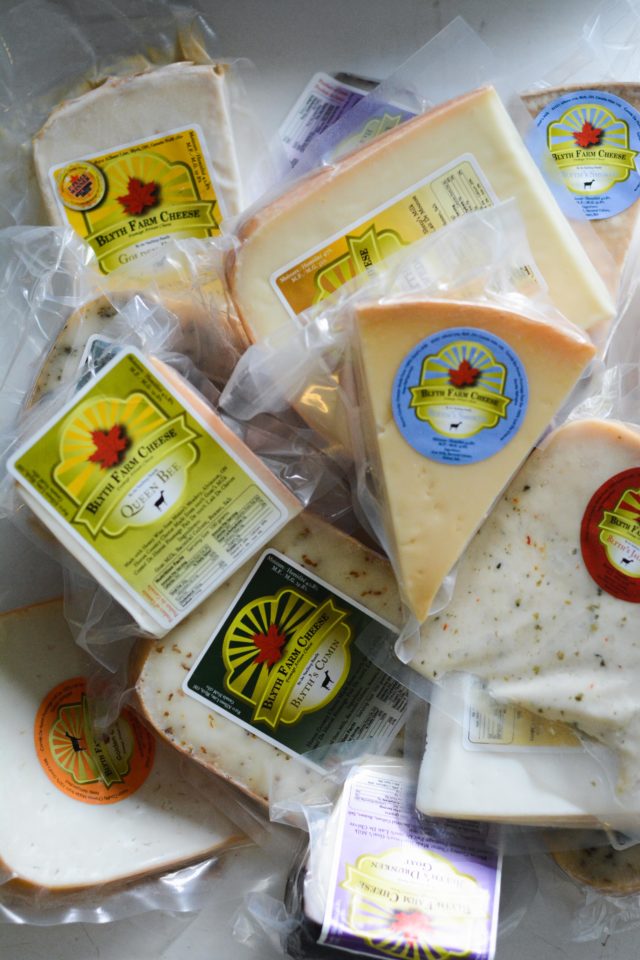 Headquarters -

82521 Allboro Line, Blyth, Ontario, N0M 1H0

Year established -

2011

NAICS -

311515 - Butter, cheese, and dry and condensed dairy product manufacturing

Major expansions -

N/A

Employees -

4

Exports -

N/A

Download -
Blyth Farm Cheese
Blyth Farm Cheese is a high-quality Dutch-style cheese maker, producing various styles of sheep and goat cheese.
Thanks to Blyth Farm Cheese, fresh Dutch-style goat and sheep cheeses are now available to Ontarians—without the cost of a trip to Europe. This Dutch/Ontarian cheese is available thanks to the owner and head cheesemaker of Blyth Farm Cheese, Paul Van Dorp, who brought his cheese making techniques with him when he and his family moved from the Netherlands to Blyth, Ontario in 2000.
Because of the strict regulations within the Ontario dairy industry, it took nearly 11 years to establish the business and gain the proper licences from the Ontario Ministry of Agriculture, Food, and Rural Affairs (OMAFRA); however, Van Dorp finally began operating and producing cheese for the Ontario market in 2011.  Initially, he used goat milk from the many nearby farms to produce his high-quality product (originally called "Golden Blyth"). From this original recipe, Blyth Farm Cheese has expanded its line over the years to include two-year-aged cheeses from both goat and sheep milk, honey-mead washed cheeses, and even cheese soaked in wine (the appropriately named "Drunken Goat" cheese). Blyth Farm Cheese uses large distributors to circulate its product throughout Southern Ontario, and primarily to large city markets like Toronto, London, and Kitchener. Today, the products are carried by major chains like Loblaws, as well as smaller cheese speciality shops and local restaurants throughout the region.
Despite being a small company with only four full-time employees, Blyth Farm Cheese has enjoyed steady growth. Yet Sarah Reid, cheesemaker and sales representative at Blyth Farm Cheese, wants to maintain the smaller size of the business in order to keep its quality and charm, and to maintain a healthy work–life balance for its workers. At the same time, changes are being actively discussed that would help expand capacity while maintaining and even improving the product's quality and taste.
Blyth Farm Cheese makes cheese using a process that is consistent with the Dutch technique for creating gouda cheese, but with a unique twist: instead of using the more classic cow's milk, the business uses sheep's milk and goat's milk.
The process begins with milk that flows in large vats and then the culture and rennet are added. After the rennet has done its work, the solids rise to the top and undergo a series being cut, heated, and having the whey drained. The curd is pressed into forms and then put in the brine. The cheese is then brought to their aging rooms where it is brine-washed for eight to nine months. Blyth Farm Cheese offers cheeses that are aged for as long as two years. The cheese is usually mixed with spices and other flavours at various stages to create a variety of products. For example, the "Queen Bee" cheese has hints of honey, while "Blyth's Jalapeño" is seasoned with jalapeño peppers to give it a spicy kick. Occasionally, a cheese will even undergo a smoking process to acquire an especially interesting flavour. Finally, the cheese is packaged and shipped off to Blyth's distributors.
In general, Blyth Farm Cheese is slow to introduce new flavours and products, as the team wants to be certain that any new products meet the company's high standards. Currently, Blyth Farm Cheese makes around 10 different cheeses. These products have earned the company a multitude of awards—a testament to the quality and appeal of the cheeses. The small but capable team of four to five workers at Blyth Farm Cheese must constantly monitor the quality and progress of the cheese during the manufacturing process, which includes brine washing the cheese until a rind is developed and of course taste tests. At present, Blyth Farm Cheese is able to produce around 15,000–20,000 kilograms of cheese per year.
Employees at Blyth Farm Cheese are highly skilled, even though there is limited formal training for cheesemakers in Ontario. As noted, Van Dorp was trained in the Netherlands before moving to Canada, and further refined his skills at a cheese making program at the University of Guelph. Sarah Reid, who had previous experience in the food industry, attended a two-week intensive program taught by European and American experts at Sterling College in Vermont. However, as Sarah Reid is quick to point out, the most important training comes from on-the-job experience, and the team at Blyth Farm Cheese has plenty of experience (as demonstrated by its very successful products).
Although it has enjoyed great success, Blyth Farm Cheese does face a few challenges that must be overcome. The length of the cheese aging process poses difficulties for the company, especially with respect to the products that are aged anywhere from six months to two years. The team must do its best to predict demand for a particular type of cheese far in advance; fortunately, most of Blyth Farm Cheese's customers (such as restaurants and speciality shops) are flexible and willing to buy whichever products are currently available. Another challenge is the company's somewhat remote location, an hour's drive north of London about a 2 ½ hours' drive from its largest market (Toronto). Luckily, the agreement between Blyth Farm Cheese and its distributor makes this distance mitigatable, OMAFRA helped Blyth Farm Cheese contact the company's current distributors allowing it to sell to larger segments of the Ontario market. Further, there are certain benefits to Blyth Farm Cheese's location as well: Blyth's small-town feel and surrounding farm land add charm to the company; Van Dorp and his family enjoy living there, showing that Ontario (and Canada in general) is an active place for potential entrepreneurs and workers; and regulations in the Canadian dairy industry make it difficult for smaller companies to fulfill requirements regarding exporting their products to different provinces. As a result, for now, Van Dorp and his team are happy to stay local.
Overall, Blyth Farm Cheese is in an ideal place to slowly expand—and most importantly, to maintain—the production of its high-quality cheeses. The company is an excellent example of taking a well-established concept (i.e., Dutch-style gouda) and adding something new to improve on the original idea. Blyth Farm Cheese offers tours of its facilities and sells its product at its facility located on the Van Dorp family farm in Blyth.
For more information about Blyth Farm Cheese, visit their website.
Published: August 29, 2017