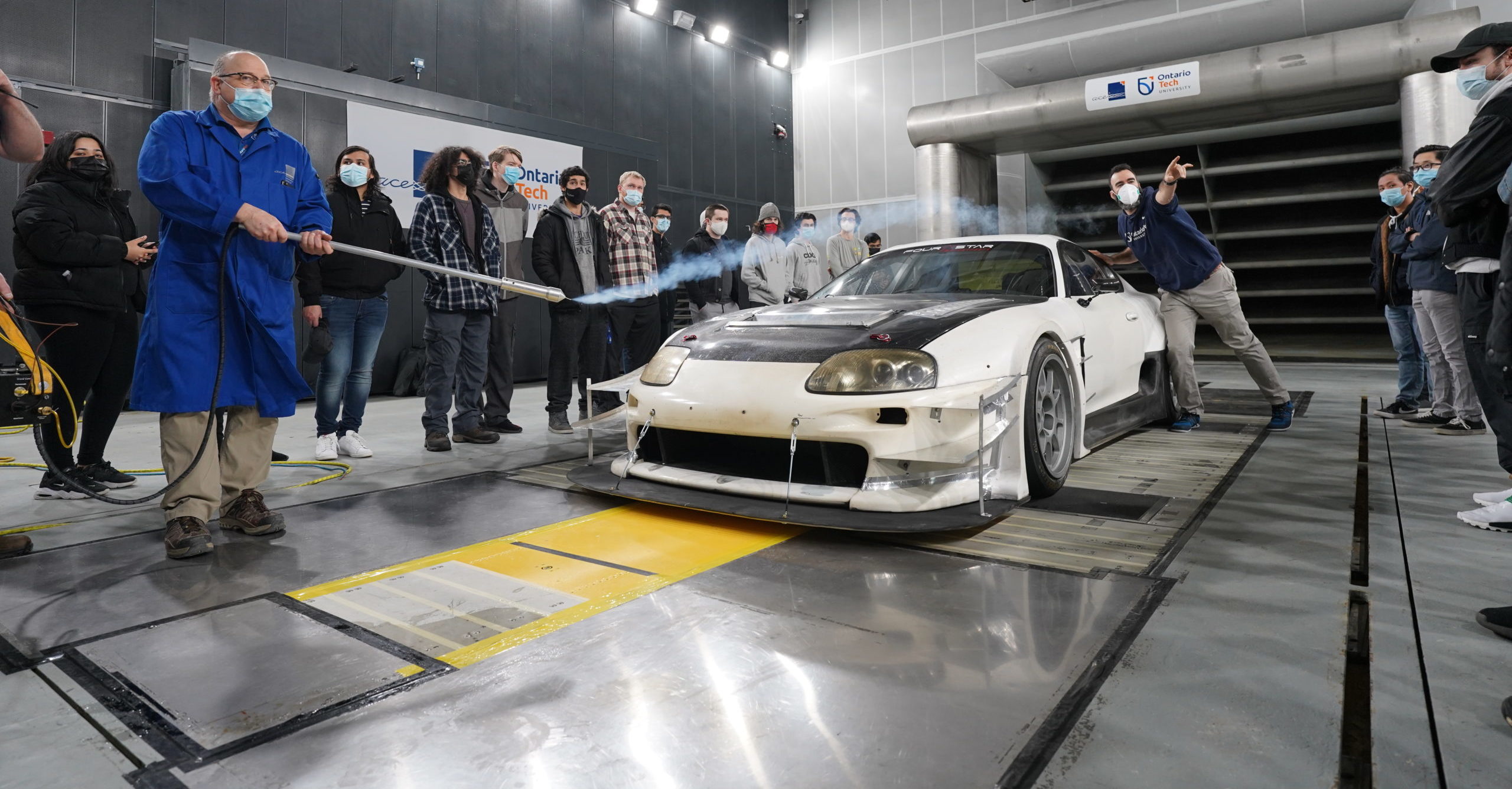 News
The ACE Wind Tunnel, testing the next generation of vehicles
How the ACE Wind Tunnel is so much more than just a wind tunnel.
In this episode, Nick speaks with ACE – Climatic Aerodynamic Wind Tunnel (ACE)'s Executive Director John Komar and ACE's Project Manager for Project Arrow, Paula Ambra about the facility's testing capabilities. ACE, which is located at Ontario Tech University in Oshawa, is one of the most sophisticated of its kind in the world. John is quick to remind everyone that the facility is "…so much more than just a wind tunnel." It is designed to provide a multitude of industries with world-class and independent testing capabilities to validate prototype products under a wide range of climatic conditions.
The next generation of vehicles will require advanced testing and this is what the $120,000,000 unique test facility at ACE was designed for. It offers a climatic wind tunnel, a large and a small climatic chamber, a climatic four-post shaker and a hemi-anechoic chamber with a multi-axis shake table.
What's most compelling about ACE is that this kind of testing – once only available to companies who could afford to build their own facility – is now available to any company, by the hour. Allowing all companies access to this level of testing opens new doors for innovation in Ontario's advanced manufacturing ecosystem and automobility sector.
Timestamp
00:00-03:57 – Nick's Intro
03:58-05:24 – Meeting the guests
05:25-08:50 – It's not just a wind tunnel, it's a $120M Climatic, Aerodynamic Wind Tunnel
08:51-09:56 – It's not just one tunnel. There are multiple chambers for different testing
09:57-15:08 – Aerodynamics for electric vehicles – The devil is in the details
15:09-17:37 – They even test structural components for buildings, provide defense training, and more
17:38-25:07 – Aerodynamics, thermal/power management, and acoustics – or – How to make EVs better
25:08-31:54 – Let's talk about Project Arrow and the SME's contributing to it
31:55-34:32 – "Ontario TechU means tech with a conscience"
34:33-36:03 – Can't make it to the facility? You can monitor your testing virtually
36:04-39:44 – ACE's mission at Ontario Tech University – collaboration and innovation
Links