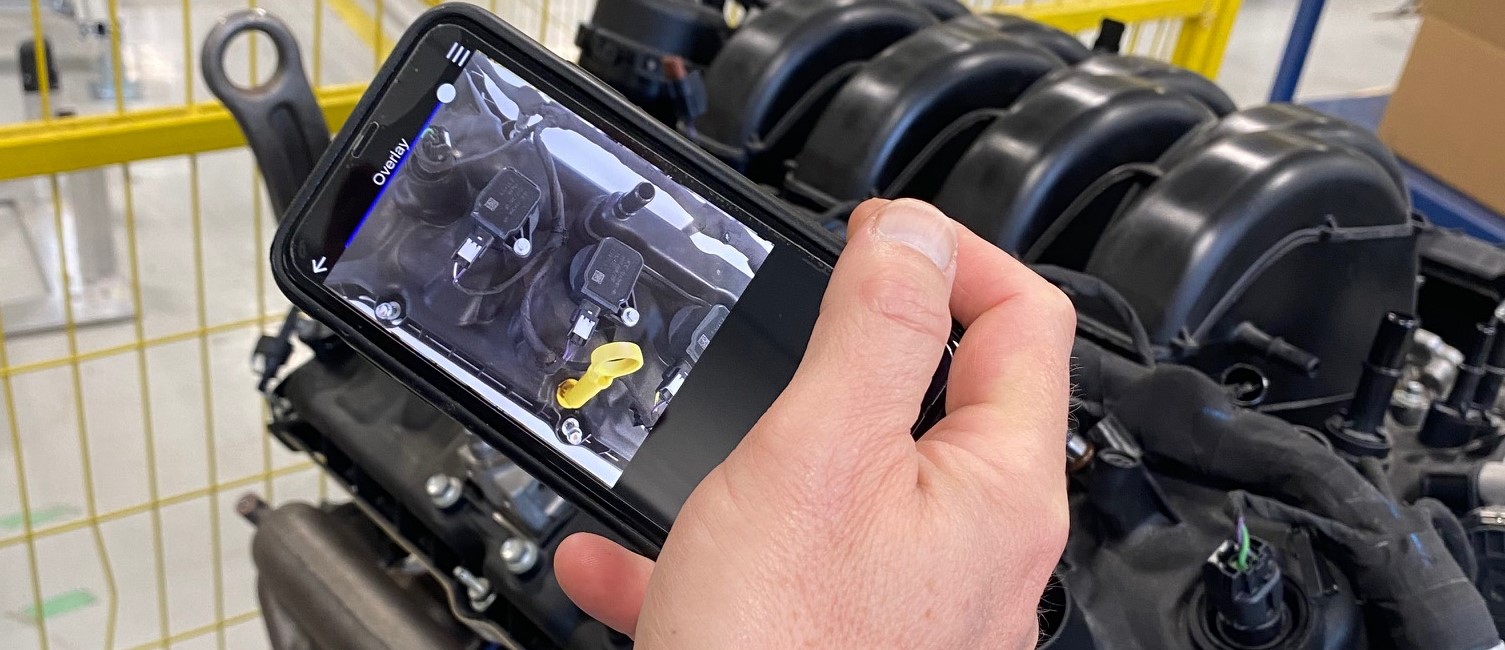 News
Task Automation vs. Job Replacement with AIS Technologies Group
How artificial intelligence can be used to improve inspection & quality control
In this episode, Nick and Brendan visit Windsor's AIS Technologies Group (AIS Tech) to chat with Shawn Horton, Director of Marketing & Business Development. AIS Tech is a manufacturing automation company working in the automotive, aerospace, agriculture, logistics, pharmaceutical, and food & beverage industries.
Traditional vision inspection systems rely on fixed camera systems looking at identical products in identical configurations. Today, AIS Tech is blending traditional inspection automation with artificial intelligence by developing software (including a cell phone app) that is so easy to use, program and understand, it can be used by anyone on the shop floor. The images taken with the app would be fed into an AI, providing a pass/fail on the part and logging the image for quality control.
As Shawn explained, this technology is not about replacing human inspectors with a robot. It's about giving the inspector better tools to better do their jobs. In fact, the employees using the system are the ones who will need to program (or teach) the AI, therefore improving the quality and reliability of inspections without putting more stress on the employee performing the inspections.
Moving forward, Shawn believes that aerospace manufacturers would benefit significantly from AIS Tech's technology as much of their manufacturing still involves paper tracking of parts.
Have a listen.
Timestamp
00:00-03:13 – Intro
03:14-05:09 – Meeting Shawn and AIS Tech
05:10-06:41 – A quick introduction to AIS Tech's smart vision systems
06:42-09:45 – It's not about replacing workers; it's about augmenting their potential
09:46-12:39 – Human vs. Robotic vision & the increasing complexity of parts
12:40-15:00 – Brendan, Shawn, & Nick discuss use-cases for this tech
15:01-17:49 – Discussing Shawn's 'Sales Pitch'…
17:50-19:58 – …it starts with learning a company's 'pain points'
19:59-21:16 – Where AIS fills their talent pipeline
21:17-26:13 – Life after auto – How this tech could help aerospace MRO & OEM
26:14-30:21 – The falling costs of this tech and who can/should be using it
30:42-32:13 – Shawn expands on his 'ageless' workforce
32:14-33:20 – Industry 4.1?
33:21-35:21 – Discussing Automate Canada and AIS Tech's role
35:22-40:19 – Shawn laments about the lack of skilled trades