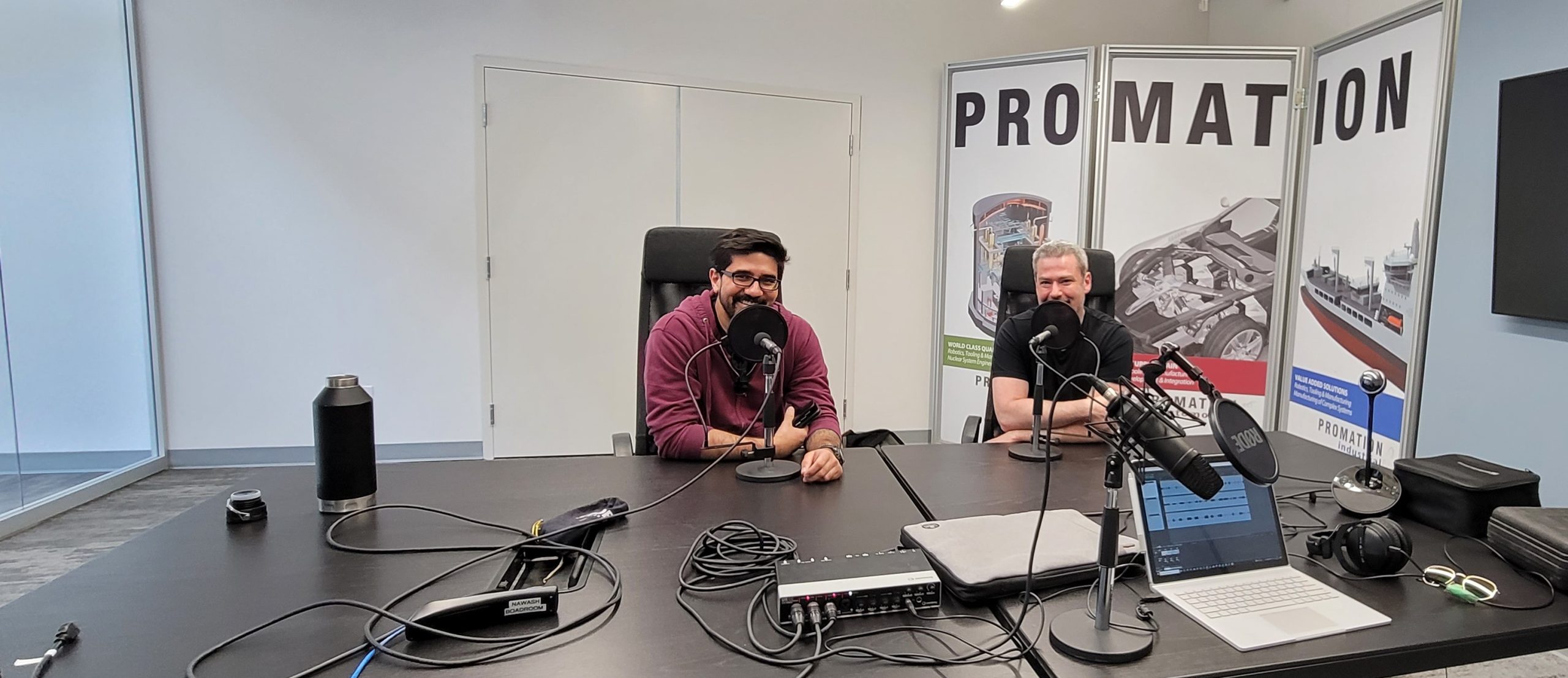 News
Promation, NPX & Automation in Nuclear Power Generation
How advanced manufacturing & automation can reduce costs of nuclear power generation while maintaining its advantages

In this episode, join Nick as he visits Oakville to chat with Darryl Spector, president of Promation, and Bharath Nangia, co-founder and CEO of Nuclear Promise X (NPX). Promation, founded in 1995, is an industrial automation company with a long history of automotive work. NPX, founded in 2018, uses advanced software to find efficiencies in nuclear refurbishment activities.
In 2007, taking advantage of their competencies from years of automotive manufacturing, Promation expanded into the nuclear industry providing automation solutions to the refurbishment of the Point Lepreau nuclear reactor. Since then, they've grown into a leader in nuclear automation, even winning an award for their gap gauge tool (discussed in the episode).
As Ontario continues to demand more low-emitting electricity, there will be a continued need for nuclear power. While it's a time-tested and reliable technology, producing the complex components needed to keep these plants running safely will require the latest in advanced manufacturing technology (such as automation).
Both guests agree that, through continued collaboration between veteran industry professionals and continuous communication with the nuclear industry regulator, it can be done. Have a listen.
Timestamp
00:00-03:46 – Nick's Intro
03:47-08:16 – Meeting the guests
08:17-12:23 – The good, the bad, & the great about nuclear power
12:24-19:08 – "Where does your technology end up going in the plants?"
19:09-22:57 – Discussing innovations in nuclear automation. What's getting innovated?
22:58-28:12 – How automation can remove paper from the tracking process
28:13-33:48 – When your industry regulator WANTS innovation, it leads to great things!
33:49-38:14 – Discussing a specific innovation & the award it won
38:15-41:37 – Bridging the gap between human experience & automation
41:38-44:27 – Darryl describes the nature of the players in the sector – "Compet-a-Mates"
Links
Promation
Nuclear Promise X (NPX)
Canadian Nuclear Safety Commission
Similar Episodes: Automation, Nuclear Manufacturing