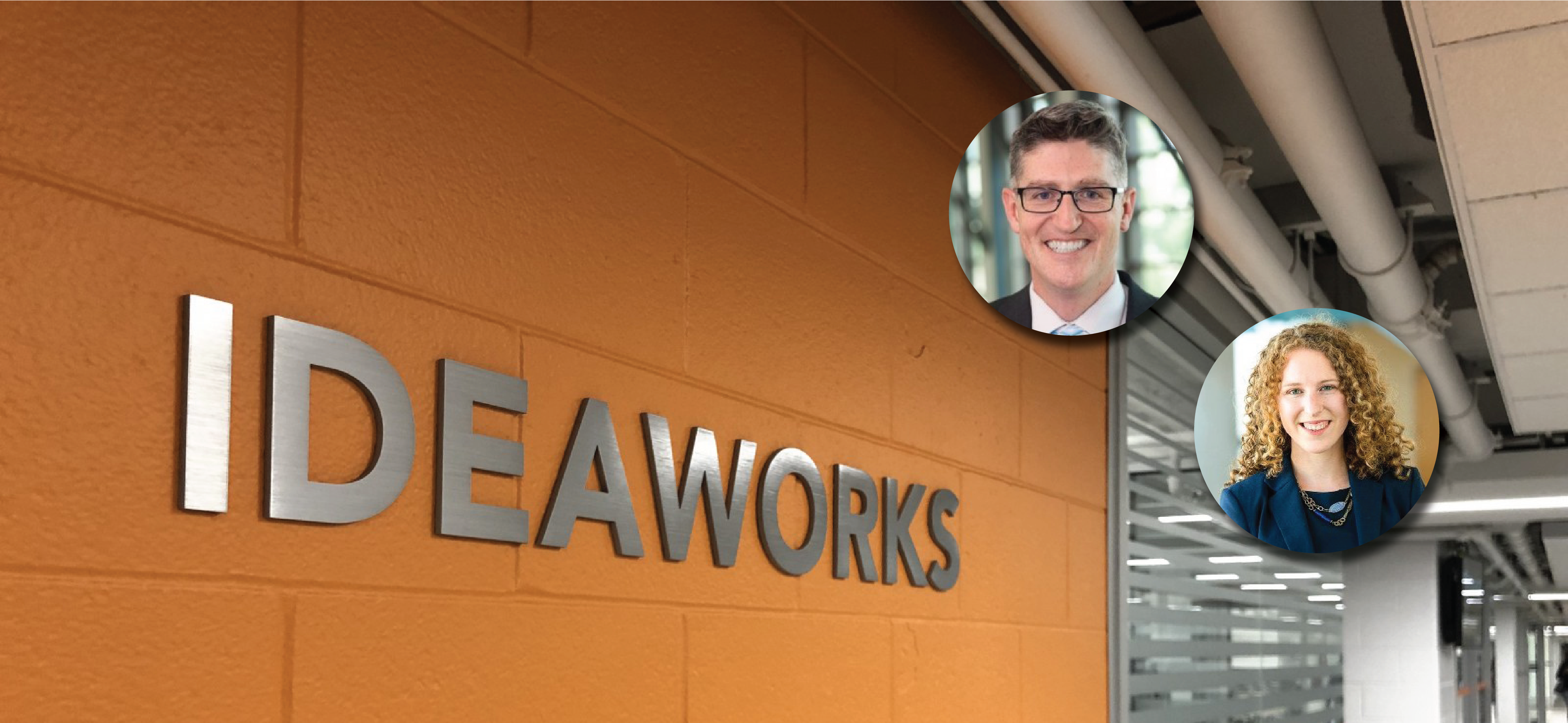 News
Before you try to jump over the valley, do your research
Bridging the 'Valley of Death' with Mohawk College and IdeaWORKS.
On this week's episode of 'Making it in Ontario', Nick chats with Andrea Johnson, the General Manager of the Centre Emerging Research Initiatives and Jeff McIsaac, the Dean of Applied Research at Mohawk College in Hamilton. Andrea and Jeff are central to the team leading IdeaWORKS, Mohawk's hub of applied research and innovation. IdeaWORKS includes the Additive Manufacturing Innovation Centre (AMIC), Sensor Systems and IOT Lab, Medical Technologies Innovation Centre (MTIC), and Energy and Power Innovation Centre, among other research centres and laboratories. IdeaWORKS and its affiliates work closely with start-ups, established companies, and community organizations, enhancing their capabilities with specialized expertise and access to industry leading equipment and facilities.
Much of Nick's conversation with Andrea and Jeff focused on how IdeaWORKS helps companies bridge the 'valley of death'. In this case, the valley of death refers to the period between the development and commercialization of a product or service. It is during this period that companies, especially start-ups, require significant investment and where the risk of failure is high, no matter how useful and innovative that product or service is.
The good news is that Andrea, Jeff, and their colleagues at Mohawk College are helping Ontario manufacturers – from start-ups to major international metal manufacturers – bridge this valley and commercialize innovative products and services. To learn more about how they do this take a listen to this episode of 'Making it in Ontario.'
Timestamp
00:00-02:59 – Nick's Intro
03:00-03:28 – Meeting the guests
03:29-05:36 – An introduction to the Valley of Death – Where good ideas go to die!
05:37-07:57 – Getting to know Mohawk College and IdeaWORKS
07:58-09:35 – Mohawk College's ranking as a research institution
09:36-13:12 – How to avoid falling into 'The Valley' or "Nobody wants to buy 100g of something."
13:13-16:40 – How to leap over the valley – Jeff and Andrea share their successes/insights
16:41-21:47 – How many different types of research are there?
21:48-26:49 – I just invented something amazing! Now what? or De-Risking your next move
26:50-29:59 – How to 'Fail Fast & Fail Forward!'
30:00-33:37 – How to deploy that innovative idea at the side of your desk
33:38-35:43 – When to bring your idea to IdeaWORKS
35:44-37:58 – The dangers of the 'Silo Mentality' and what to do about it
Links
IdeaWORKS
Mohawk Partnership with Additive Manufacturing Innovation Centre (AMIC)