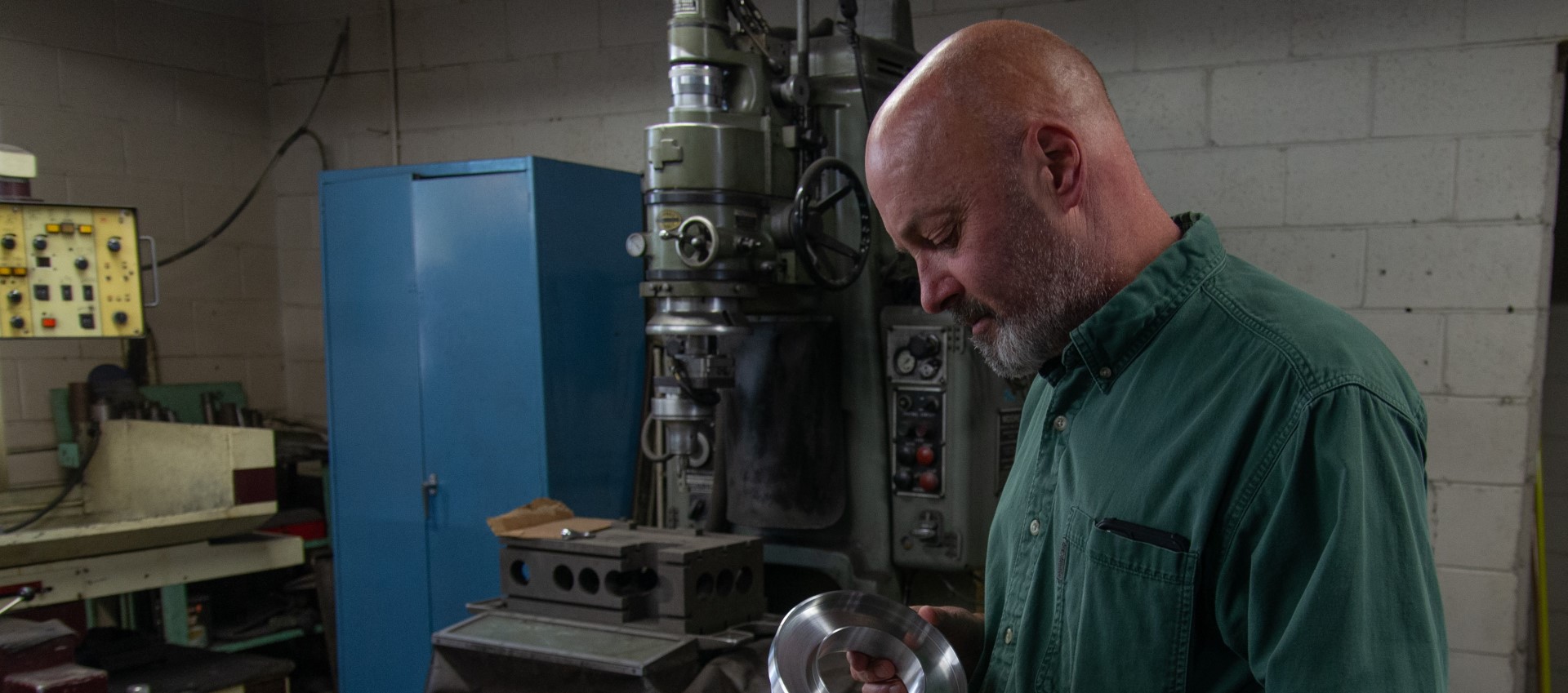 Podcast
In manufacturing, there's no replacement for 'Doing the Work'
How to set your own course in advanced manufacturing
In this episode, Nick chats with Scot Magnish, head of communications at Harbour Technologies Inc. (Harbour Tech). Harbour Tech is a traditional automotive tooling supplier that has recently expanded its operations to supply other industries like nuclear, aerospace, defence, and PPE. In 2022, the company celebrated its 50th anniversary.
In the episode, Scot explains what it took for Harbour Tech to expand into other industries and the opportunities that exist within them. He credits much of the company's continued success to the vision and philosophy of its owners, who constantly keep their eyes open for other opportunities.
This philosophy was evident at the outset of the COVID-19 pandemic. As the need for PPE became urgent, and in response to Premier Ford's call for help, the company pivoted quickly to develop the capabilities to make surgical gowns. To do this, they developed a new surgical gown made with flame-proof material and patented a new 'hyper-sonic welding' technique and tool (the welding horn).
Scot advises other companies looking to diversify their operations: "Don't wait for opportunity. Go get it!" Companies need to put in the work and do the networking, attend industry functions (whatever that industry is) and get their name out there (as Harbour Tech did with defence and nuclear). "But once you're there, you're there!"
Have a listen.
Timestamp
00:00-03:06 – Intro
03:07-05:06 – Meeting Scott, a quick history of Harbour Technologies, & their various pivots
05:07-08:58 – Life after auto, and what it takes to survive – "You gotta do the work!"
08:59-12:18 – Discussing how the owners' philosophy affected their work during the pandemic
12:19-14:10 – The differences between working in nuclear vs. automotive manufacturing
14:11-16:36 – The challenge of filling their talent pipeline with the new battery plant next door
16:37-19:09 – So, where DO they find talent?
19:10-21:56 – Scott's career path to manufacturing and his job today
21:57-28:12 – Advice for auto suppliers diversifying their portfolios – Don't WAIT for opportunity
28:13-30:33 – Using modern tech to bring costs down
30:34-32:26 – 'Chasing scale is kinda boring.'
32:37-36:53 – Challenges remain in provincial procurement of medical PPE…
36:44-41:13 – …and how Ontario CAN compete on unit costs with Asia