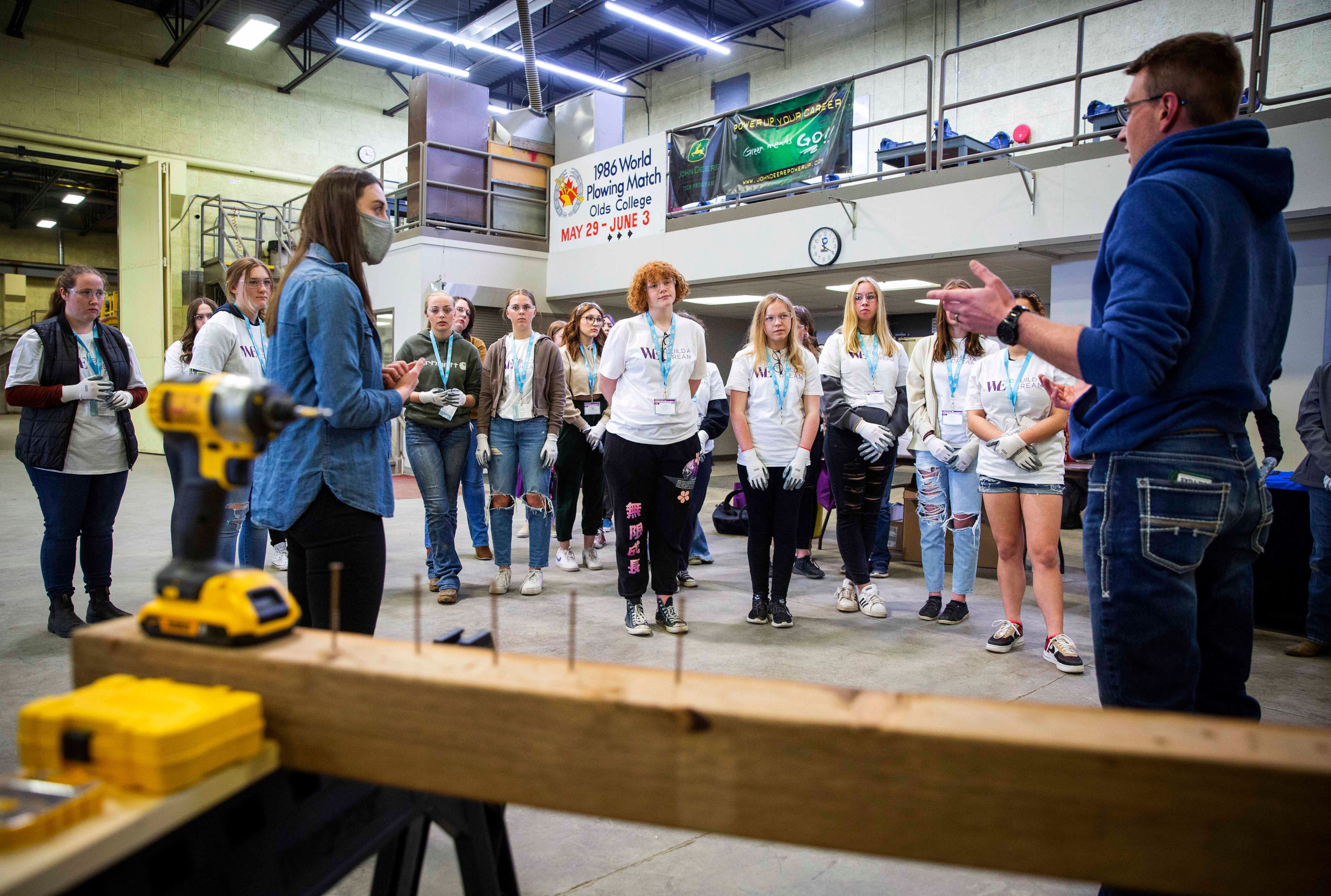 News
Full STEAM ahead for women in manufacturing
How to get more women and girls interested in manufacturing
In this episode, Nick drives out to Windsor to chat with Nour Hachem-Fawaz, the president and founder of Build a Dream – a national organization helping companies diversify their workforce and their talent pipelines. In recognition of her work in this field, Nour was recently awarded the APMA's Workforce Leadership Award as well as the Top 100 Women of Canada award.
Build a Dream's work falls into two main categories: educating young women and girls (and their parents) about career opportunities in the STEAM fields and working with companies to help them attract, hire, and retain women. To do this, Nour and her team lead career expos (and other activities like #DreamerDayFest2022). These events connect young girls with mentors, provide panel discussions from successful women, meet-and-greet with potential employers, and provide guidance in exploring career pathways.
Nour and Build a Dream's work with industry includes identifying shortcomings or blindspots in their attraction, retention, and advancement practices. A common challenge many companies face is the 'revolving door' of women who try to enter the industry but don't stay. Nour gives one possible explanation for this: men are hired/promoted based on their perceived future potential where women are hired/promoted based on past performance. This has led to a culture where women must constantly prove themselves worthy of their jobs.
A culturally diverse workforce, in and of itself, is an asset for long-term stability. Advancing women in manufacturing is NOT a zero-sum game and having more women in the manufacturing workforce does not mean fewer men. The entire industry needs more employees and companies need to do a better job at attracting 'the other 50 percent'. Have a listen and join the conversation.
Timestamp
00:00-03:08 – Intro
03:09-05:30 – Meeting Nour & Build a Dream – How manufacturing has changed over 30 years…
05:31-07:19 – …and what challenges still remain. (Attracting vs retaining vs advancing)
07:20-11:56 – Discussing the blindspots that everyone has and what to do about it
11:57-16:58 – Some sectors do gender diversity better than others. Why?
16:59-20:24 – Nour shares kind words about the Trillium Network (aww, shucks)
20:25-23:42 – Q: How to improve 'culture' on a shop floor? A: Normalize temporary discomfort
23:43-30:32 – Discussing #DreamerDayFest2022 & Nick's revelations from the day
30:33-33:35 – Nour's award-filled week in October
33:36-37:58 – Lauren Tedesco, Flavio Volpe, and the APMA discussion
Links
Build A Dream Website & Events Page
Gender Diversity and Ontario Manufacturing: Lessons from 5 Leading Companies
Women's Enterprise Skills Training – W.E. $UCCEED: Beyond the Status Quo