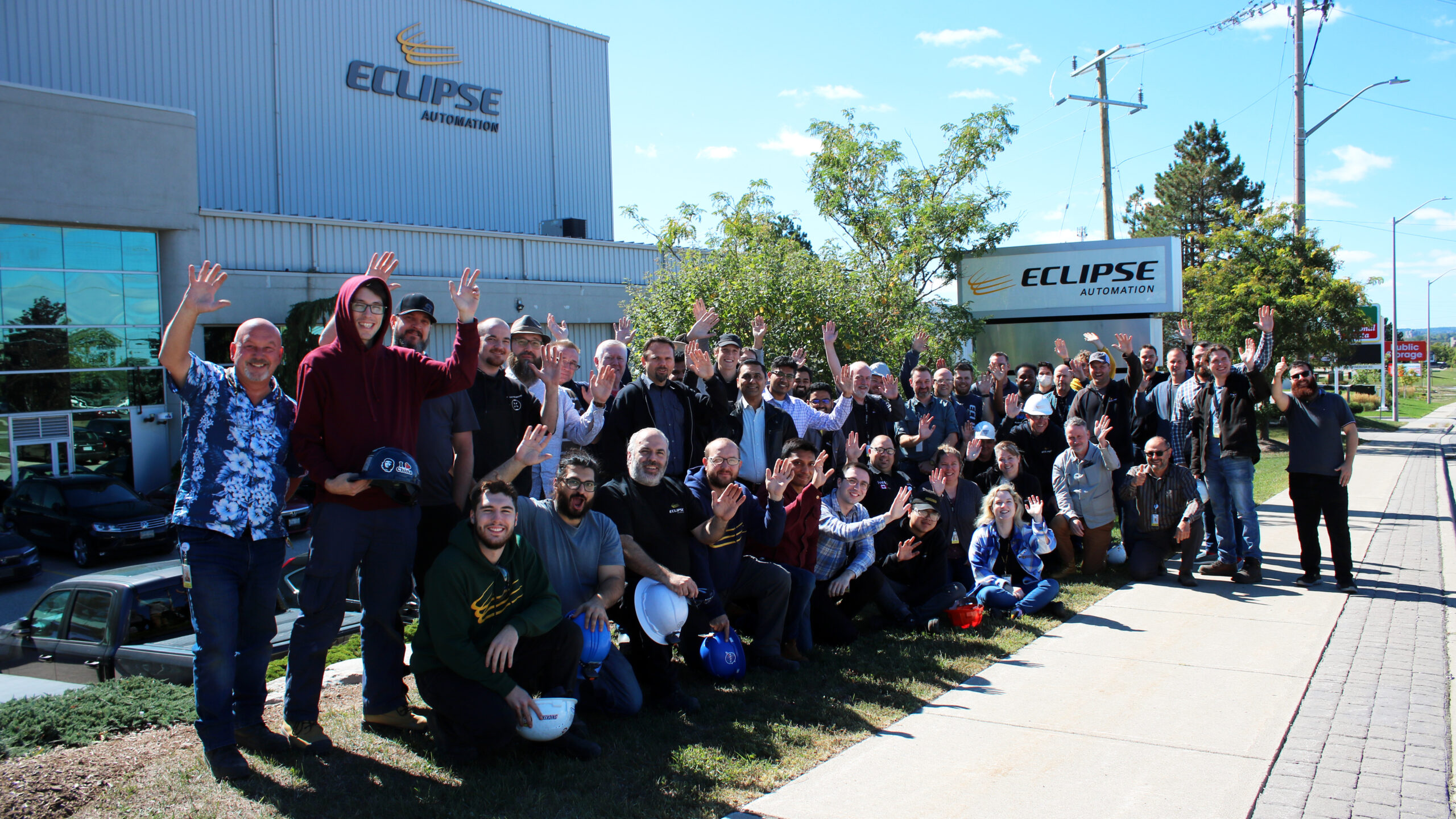 Podcast
Enabling Innovation with Eclipse Automation
Learn how this Ontario industrial automation company is having a global impact
In this episode, Nick and Brendan take a drive out to Cambridge to discuss industrial automation with Eclipse Automation. The guests included Jacquelyne Dounedara, Talent Acquisition Specialist; Brian McIntosh, Apprenticeship Program Manager; Michelle Sangster, Chief Human Resource Officer at Eclipse and Managing Director at Accenture; Jules Topalian, Talent Development Manager; Allan Medhurst, Talent Acquisition Manager; Ryan Szusz, Manufacturing Manager. Aside from being a fascinating episode, this episode also holds the record for the most guests in a single episode with six, plus Brendan and Nick.
Since its founding in the early 2000s, the company has grown to over 900 employees globally. However, Brian McIntosh, Eclipse's Apprenticeship Program Manager (who has been with Eclipse the longest out of anyone in the group), and the other guests agreed that the prevailing company culture today still embodies the entrepreneurial spirit of the founder(s).
According to Michelle Sangster, Eclipse's Chief Human Resource Officer, more young people need to be made aware of the many career opportunities available in the industrial automation sector. As such, she has made youth and student outreach a central part of Eclipse's human resources strategy. (This explains why Jacquelyne Dounedara and Eclipse were at DreamerDayFest in late October of 2022, where she and Nick first met.)
Eclipse was recently acquired by Accenture, as discussed in the episode. What does this mean for the future of automation? Have a listen to find out.
Timestamp
00:00-03:09 – Intro
03:10-04:11 – Meeting the guests
04:12-05:20 – Starting at the beginning – Eclipse's history…
05:21-08:06 – …and how it shaped Eclipse's company culture today
08:07-10:48 – Let's talk tech – or – The rise of data in industrial automation
10:49-15:52 – Adopting new technology & Eclipse's approach to complex problems
15:53-20:01 – Explaining Eclipse's 'entrepreneurial mindset' from top to bottom
20:02-23:08 – How Eclipse keep staff engaged through complex & challenging projects
23:09-28:15 – Where Nick & Jacquelyne met, & discussing Eclipse's 'talent pipeline'
28:16-33:57 – What more can industry do to attract talent?
33:58-39:41 – Discussing some finished work
39:42-43:00 – The advantages of operating in Cambridge
43:01-48:44 – The recent acquisition of Eclipse by Accenture – What's all that about?
48:45-54:30 – No job too small!
Links