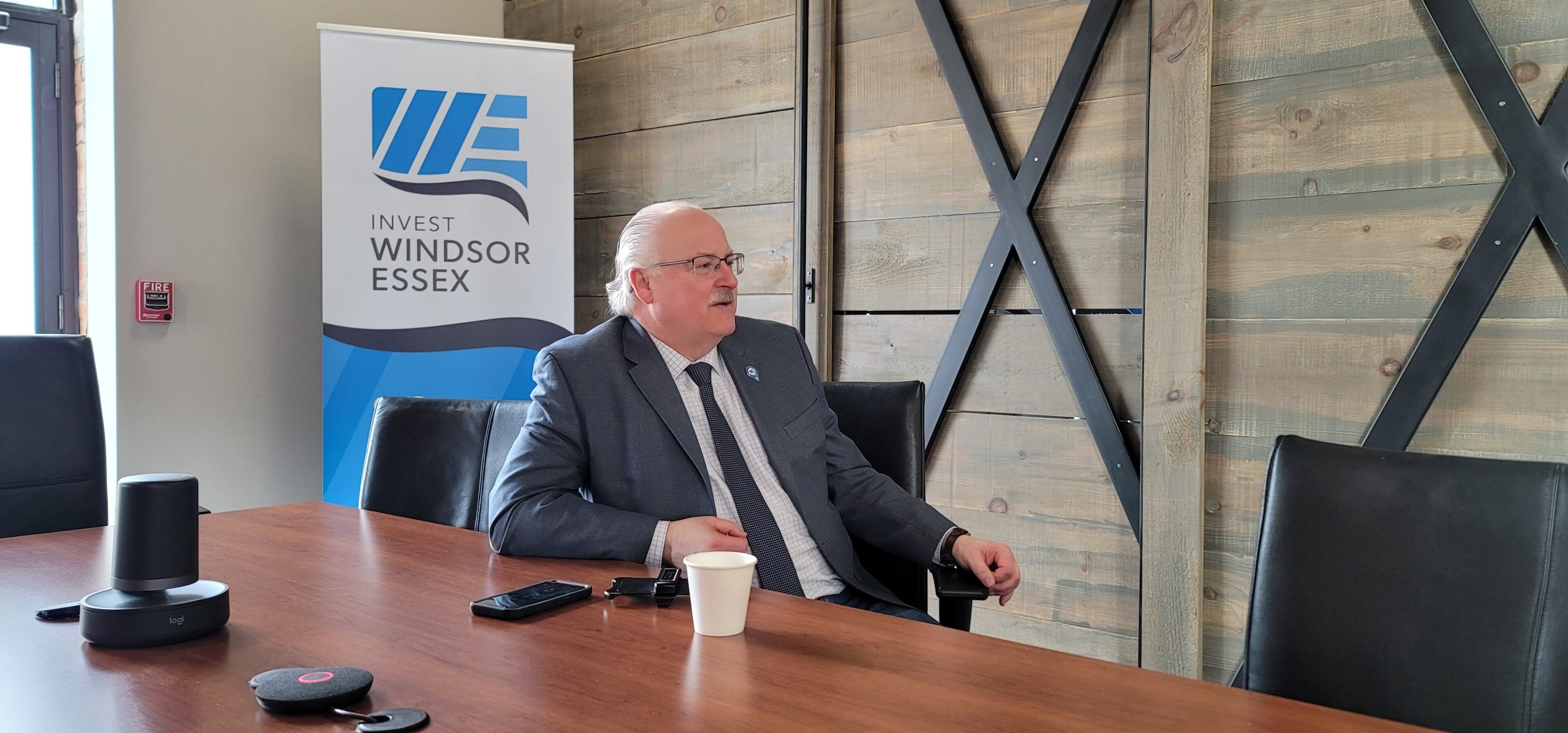 News
A (Five-Year) Overnight Success Story
Stephen MacKenzie of Invest WindsorEssex discusses his job, his city, economic development, and Windsor's shift to automobility
In this episode of Making It In Ontario, Nick and Brendan speak with Stephen MacKenzie, the President and CEO of Invest WindsorEssex. Under his leadership, Windsor-Essex has become one of the most resilient manufacturing regions in Canada.
Their conversation included a discussion about the recent investment by NextStar Energy (a joint venture between Stellantis and LG Energy Solution EV) in Canada's first EV battery manufacturing plant. The new plant represents a milestone in the evolution of Windsor's manufacturing capabilities from (primarily) automotive to automobility. Stephen shared his insights on the four pillars of automobility: Connected, Autonomous, Secure, and Electric (or C.A.S.E.), and how this will lead to more opportunities for technology providers to participate in a quickly growing sector.
Invest WindsorEssex also works closely with local academic institutions that provide relevant training and education. St. Clair College is offering new courses on cybersecurity and electric vehicle technology, which align with the changing needs of the manufacturing industry.
As Stephen's colleague Wendy Stark taught us in a previous episode, there is no static definition of economic development. As we discuss in this episode, the internet has disrupted things further. Historically, economic development professionals held vast amounts of information on any given region. While the internet provides much of that same information today, economic development professionals are highly skilled at connecting people and companies with knowledge and solutions in government, academia, and industry.
Tune in for a fascinating discussion on the future of manufacturing and automobility in Windsor-Essex.
Timestamp
00:00-02:29 – Intro
02:30-04:53 – Meeting the guest and reviewing Windsor's automotive history
04:54-06:55 – The shift to Automobility and the new players entering the game
06:56-09:40 – The challenges of making the shift – or – It's not only Rock & Roll
09:41-12:31 – Discussing the academic (and other) supports for Windsor's transition
12:32-19:39 – Reviewing the vast capabilities of the VR Cave
19:40-23:02 – The view from outside Windsor
23:03-26:39 – Taking a deep dive into the academic partners' course offerings
26:40-35:11 – The evolving nature of Economic Development -or- Understanding your product
35:12-38:47 – How does Steven grow his team?
38:48-45:30 – Automobility – a different kind of disruption
45:31-48:50 – The view of Windsor from outside of Windsor
Links
Invest WindsorEssex
What do economic developers do, actually?
Electric Drive Vehicle Technician course – St. Clair College
Cybersecurity course – St. Clair College