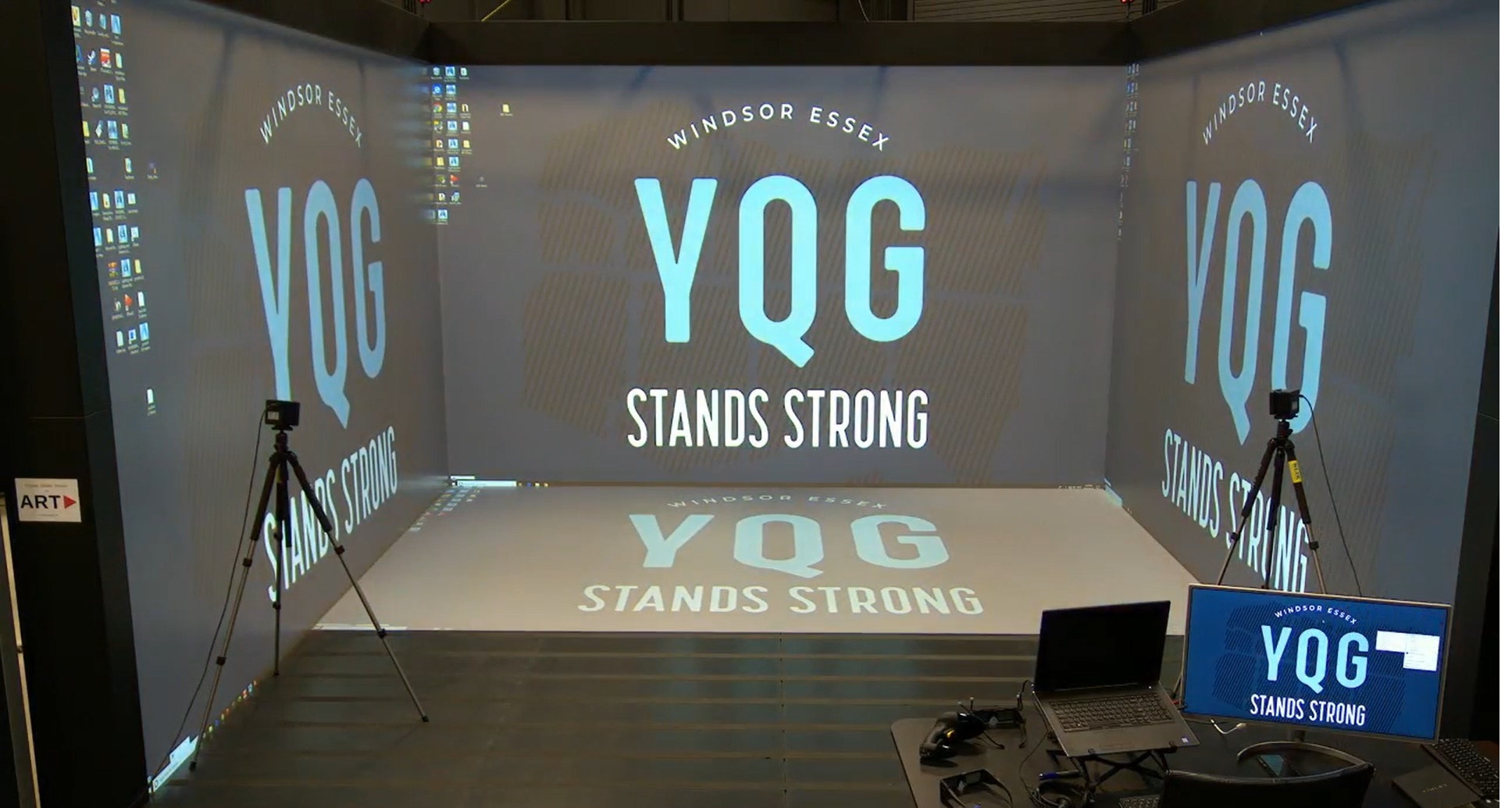 News
Welcome to Windsor, automobility capital of Canada
In this episode of 'Making it in Ontario', Nick speaks with Ed Dawson and Linsey Pecile from Invest Windsor Essex about their VR Cave, and Yvonne Pilon from WEtech Alliance about the evolution of Windsor-Essex's manufacturing ecosystem.
Windsor today is seeing an evolution from 'automotive' manufacturing to what Yvonne and others call, 'automobility'. (See timestamp for discussion.) As the evolution of the automobile (and auto manufacturing) continues, the technology used is also evolving – and falling in cost. 'Digital Twins' is one of those pieces of technology and the focus of Ed and Linsey in the VR Cave.
A 'Digital Twin' is a computer simulation of a physical product or process. Currently making use of this technology is a previous podcast guest – Windsor's own Jonathon Azzopardi from LAVAL Tool. By setting up his gun drill in a digital rendering of his shop floor in the VR Cave, he gained valuable insights about its placement and operation that he would not have otherwise had. While this technology is not necessarily new, the fact that SME's like LAVAL Tool are using it is a recent development.
As the costs of this (and other) technology comes down, other industries are finding uses for it. Yvonne has seen this shift coming for some time now. Windsor's automotive industry will continue to drive economic prosperity in the region. However, the influx of new technology being used by the automotive industry will undoubtedly end up being used by other sectors and companies as well. Yvonne gave the example of Industry 4.0 helping greenhouses identify various species of bugs in their crops – a traditionally slow and analogue process. (See timestamp for discussion)
Have a listen and see what's going on in Windsor today.
Timestamp
00:00-03:56 – Nick's Intro
03:57-05:47 – Meeting the guests
05:48-09:15 – Windsor's history and the future of 'AutoMobility'
09:16-14:47 – The accelerating pace of technological change, and the VR Cave
14:48-17:56 – Linsey's deep dive into digital twins
17:47-19:04 – Animation vs simulation
19:05-26:58 – Video Game physics, repurposed technology, and the Amazon HQ2 bid
26:59-32:54 – Let's talk about tech, baby! Let's talk about YQG
32:55-39:32 – A digital twin of a shop floor – or – How to get the word out about the VR Cave
39:33-45:07 – "Can I start sending you customers?" Nick to the VR Cave team
45:08-49:27 – The tech Yvonne is keeping an eye on – Bug Tech!
49:28-52:31 – Using tech to shorten development times and 'Hack-a-Thon'
52:32-57:38 – Filling the skills pipeline – the VR Cave and First Robotics
57:39-59:47 – Windsor wins are Canada's wins – Yvonne Pilon
Links
NGen Canada
Invest Windsor Essex VR Cave
WEtech Alliance
Jonathon Azzopardi & LAVAL Tool Podcast