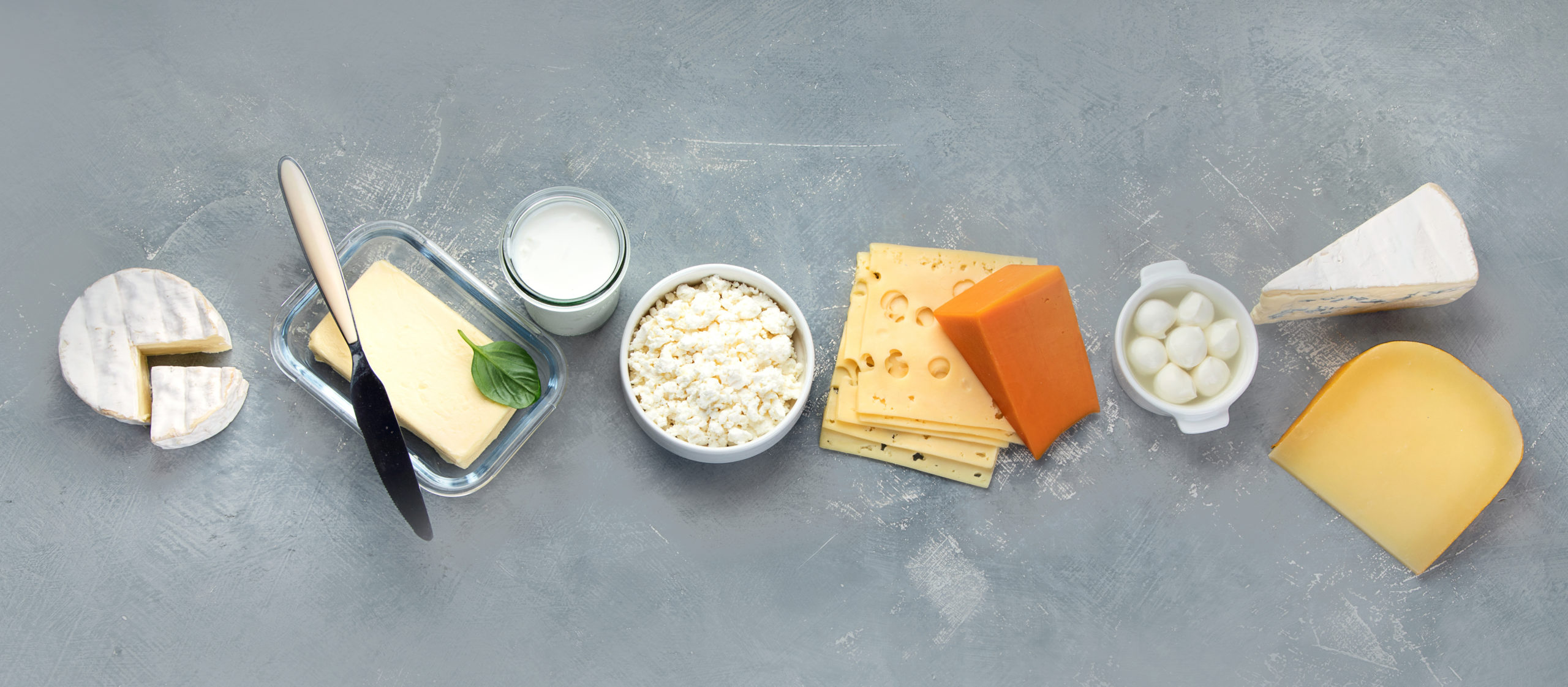 News
Trillium Network maps Ontario dairy product manufacturers
More than 140 companies make up Ontario's dairy product manufacturing industry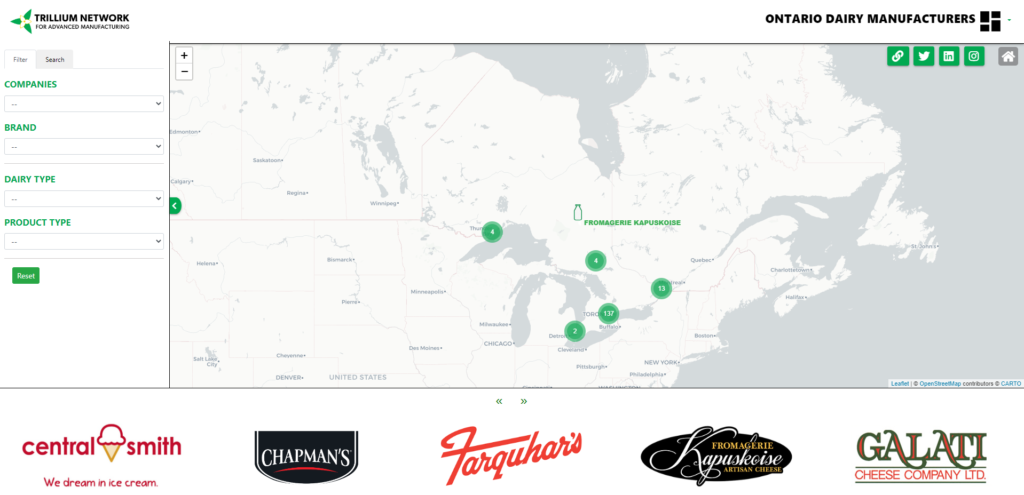 This includes well-known homegrown companies such as Chapman's, Gay Lea Foods, and Hewitt's, large Quebec-based firms such as Agropur and Saputo, and a growing network of artisanal producers of sheep and goat cheese. Ontario is also home to a number of internationally-owned dairy product manufacturers, including Nestle, Unilever, and Lactalis.
Dairy product manufacturers employ more than 10,000 people in Ontario–a 38 per cent increase since 2010. Together they account for more than $6 billion in annual revenue and contribute more than $2 billion annually to GDP. Dairy product exports from Ontario have more than doubled over the past decade, and totalled nearly $444 million in 2021.
The multiplier benefits associated with dairy product manufacturing are exceptionally high. Every dairy product manufacturing job leads to more than five jobs across the economy. This is largely due to the fact that the majority of Ontario's dairy supply chain is located within the province. Livestock raised by Ontario farmers produces milk that is processed primarily by companies located in Ontario. The economic, social, and innovation benefits associated with dairy products remain in the province, and are a prime example of the value of maintaining domestic supply chains to service both local and international customers.
Home to the Guelph Food innovation Centre (GFIC) and to 48 ice cream producers, Ontario is known as one of the world's foremost centres of ice cream innovation. This ecosystem is showcased in the latest TrilliumGIS feature, which is available here. If you have questions, or know a company that should be included on this list, please contact us (info@trilliummfg.ca).