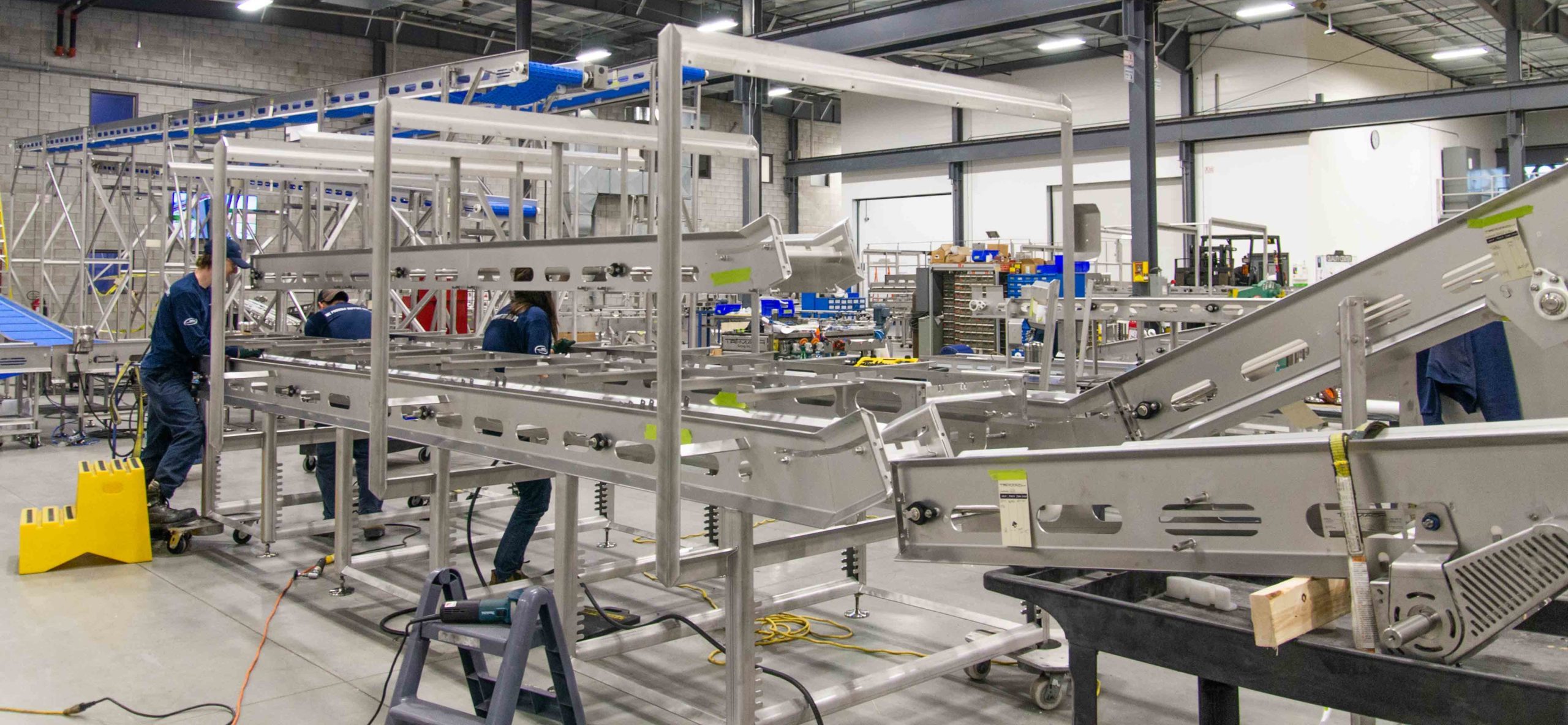 News
So who's manufacturing for manufacturers?
The tools of the trade must themselves be designed and built. Here's how Tri-Mach is enabling innovation and improving quality in the food/beverage, and pharmaceutical manufacturing industries.
In this episode of 'Making it in Ontario', Nick sits down with three representatives from Tri-Mach; their CEO, Krystal Darling, their Senior director of Sales, Kory Graham, and their Marketing Manager Grant Luszczek. Headquartered in Elmira, Ontario (with other facilities across North America), the company recently expanded to a new facility to keep pace with their growth. Tri-Mach's expertise and product lines are used by Canadian household brands like Maple Leaf Foods, Unilever, McNeil Personal Healthcare and Pepsi.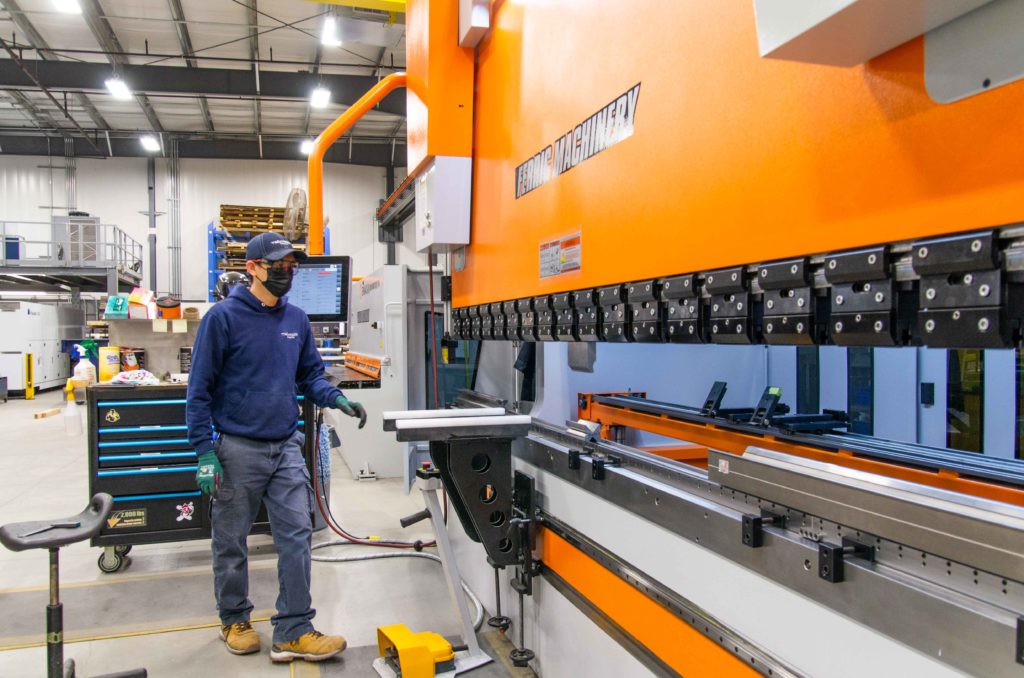 Since Tri-Mach's customers are primarily in the food/beverage, and pharmaceutical manufacturing industries, their products have very specific performance requirements. The ability to simply, efficiently, and effectively clean their equipment with a hose was a critical design element. (For information on how they did this, skip to the Ever-Kleen discussion.)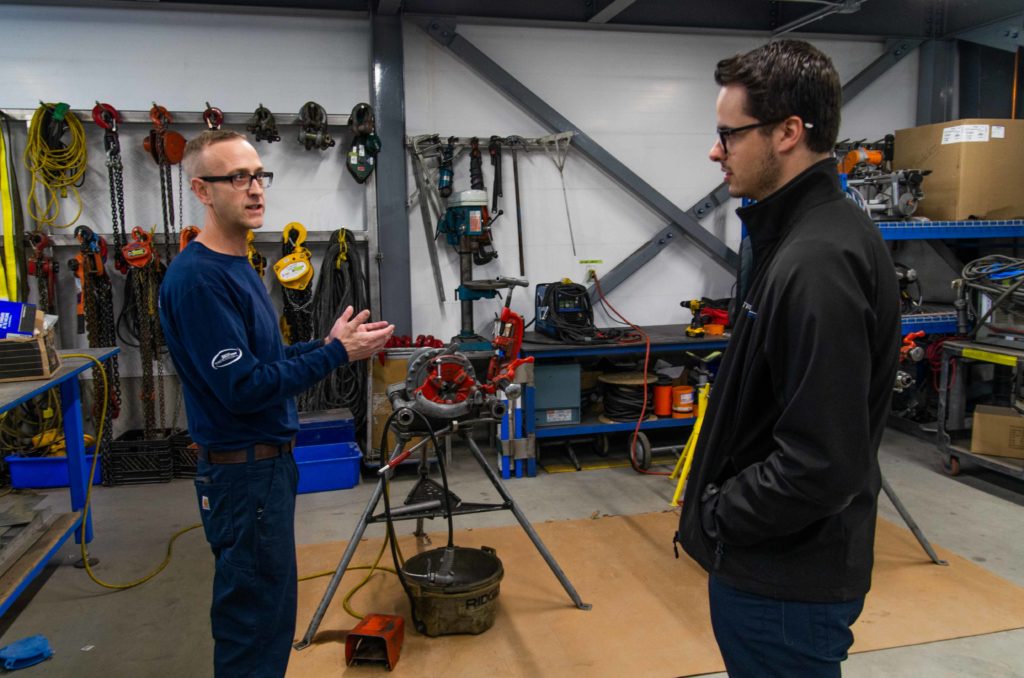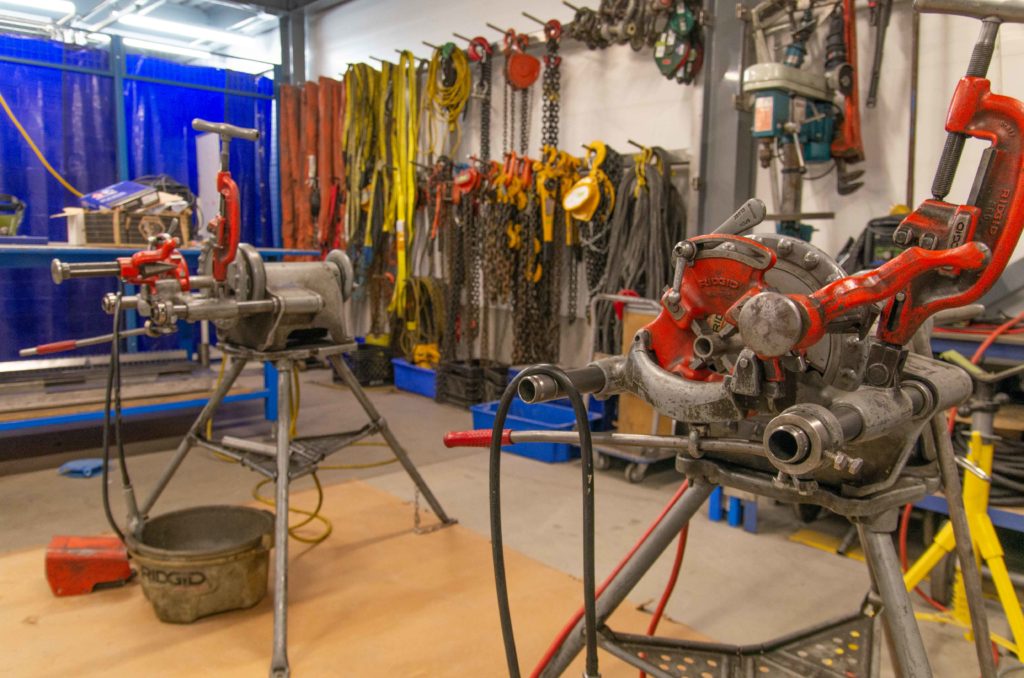 One will notice a diverse range of genders and ages on their shop floor. But it wasn't a happy accident that they got to this point. The Tri-Mach Group has been actively working to develop their skills pipeline, both internally and externally through training and upskilling programs. They have a welding school (The Skilled Trades Excellence Centre) on their shop floor where "…senior talent works with junior talent" to complete their CWB Tickets and TSSA Tickets. In addition to being the CEO, Krystal is a member of the Board of Governors at Conestoga College.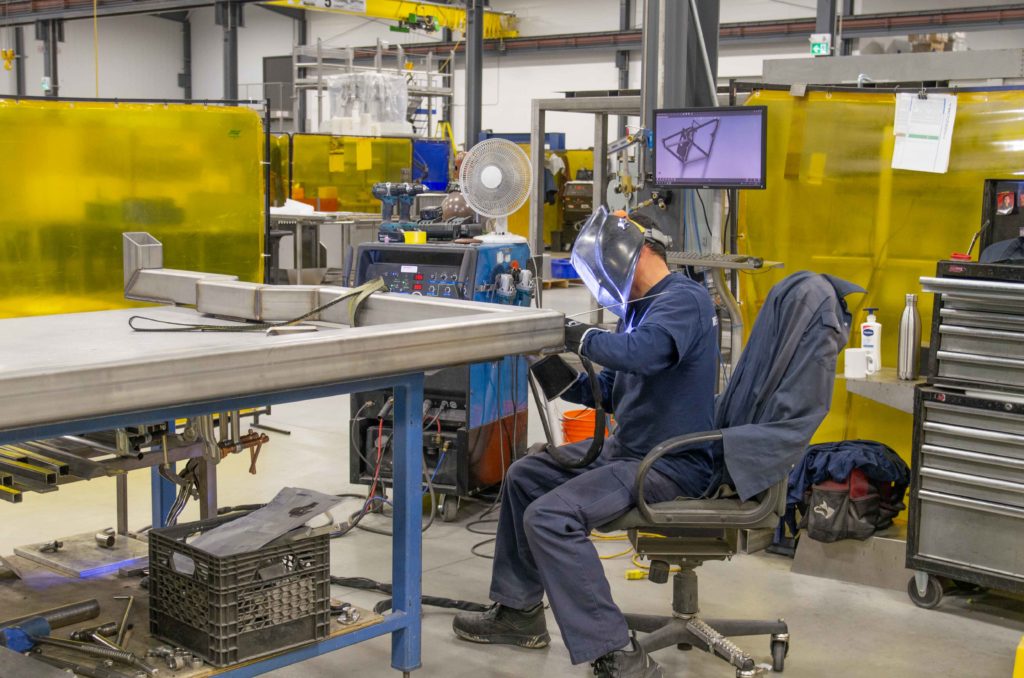 Tri-Mach has implemented innovative solutions to the many of the challenges we've studied at the Trillium Network (gender diversity, the skills gap, shortage of employable land, etc.). An admirable culture of employee support and ongoing innovation will ensure their continued success in Ontario's advanced manufacturing ecosystem.
Timestamp
00:00-03:56 – Nick's Intro
03:57-06:41 – Meeting the guests, and a quick history of Tri-Mach.
06:42-07:55 – What is Tri-Mach's market look like? What are they building today?
07:56-09:26 – SKU Defamation, rules for making food in Canada, & the need for flexible equipment
09:27-11:11 – The design philosophy behind 'Ever-Kleen®' technology
11:12-14:56 – Krystal, Conestoga College, and their in-house training of skilled trades
14:55-16:03 – Working with government to build the company AND their talent pool
16:04-19:02 – The carbon footprint of wasted food, and what Tri-Mach machines can do about it
19:03-21:33 – Sustainability in ALL aspects of manufacturing – product AND personnel
21:34-23:49 – What was happening on Tri-Mach's shop floor that day?
23:50-28:05 – The vertical farming discussion
28:06-34:14 – Krystal's journey to CEO – or – How do we get more female leaders in manufacturing?
34:15-38:04 – The COVID19 disruption for Tri-Mach and their customers
38:05-40:29 – Krystal discusses the challenges of employable land in Ontario
00:00-03:56 – Nick's Intro
03:57-06:41 – Meeting the guests, and a quick history of Tri-Mach.
06:42-07:55 – What is Tri-Mach's market look like? What are they building today?
07:56-09:26 – SKU Defamation, rules for making food in Canada, & the need for flexible equipment
09:27-11:11 – The design philosophy behind 'Ever-Kleen®' technology
11:12-14:56 – Krystal, Conestoga College, and their in-house training of skilled trades
14:55-16:03 – Working with government to build the company AND their talent pool
16:04-19:02 – The carbon footprint of wasted food, and what Tri-Mach machines can do about it
19:03-21:33 – Sustainability in ALL aspects of manufacturing – product AND personnel
21:34-23:49 – What was happening on Tri-Mach's shop floor that day?
23:50-28:05 – The vertical farming discussion
28:06-34:14 – Krystal's journey to CEO – or – How do we get more female leaders in manufacturing?
34:15-38:04 – The COVID19 disruption for Tri-Mach and their customers
38:05-40:29 – Krystal discusses the challenges of employable land in Ontario
Links
The Tri-Mach Group, Tri-Mach
Conestoga College
Ontario's Industrial Land Shortage: Why It's a Problem and What We Can Do About It