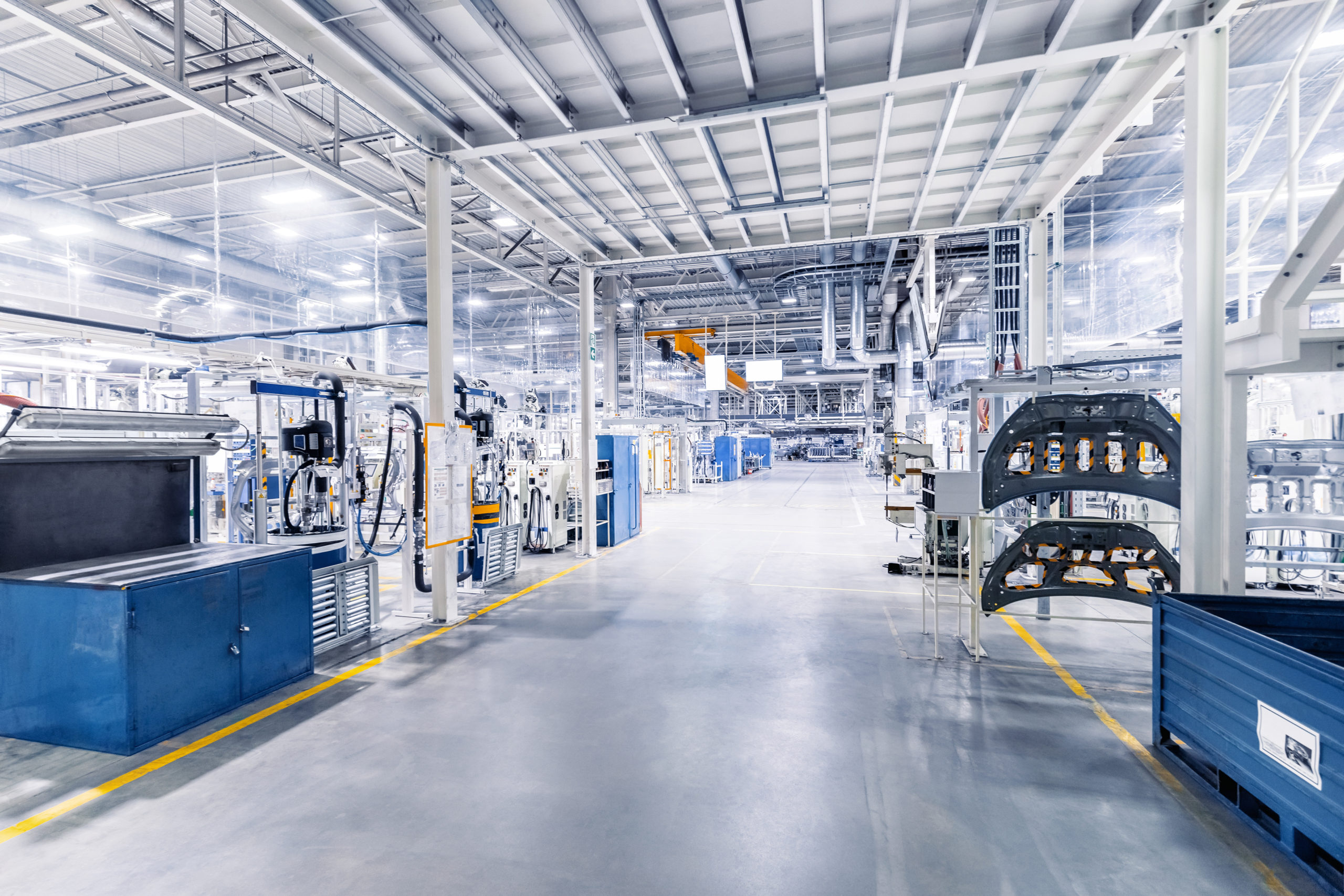 News
October is #ManufacturingMonth
This October, the WOWC and Trillium Network team up to shine a spotlight on southwestern Ontario manufacturers
October is #ManufacturingMonth. To mark this important month, we've teamed up with the Western Ontario Wardens' Caucus to showcase a series of innovative Ontario manufacturers from Essex to Simcoe Counties (and everywhere in between).
These companies manufacture everything from agricultural technologies to ice cream to machines used to build electric vehicles. They make important contributions to their local communities and to the province's economy and innovation ecosystem.
Many of these companies are hiring. If you are interested in a career in manufacturing, make sure you stay tuned throughout the month to learn more.
For more information about this initiative, visit the Western Ontario Wardens' Caucus, or the Trillium Network, please visit us at: https://wowc.ca/ | https://trilliummfg.ca/.
Companies (to be updated throughout October)
Larsen & Shaw – Bruce County
CenterLine (Windsor) Limited – Essex County
WOWBUTTER Foods – Perth County
Chapman's Ice Cream – Grey County
Dajcor Aluminum – County of Chatham-Kent
Stirling Marathon – Wellington County
Weber Manufacturing – Simcoe County
Larsen & Shaw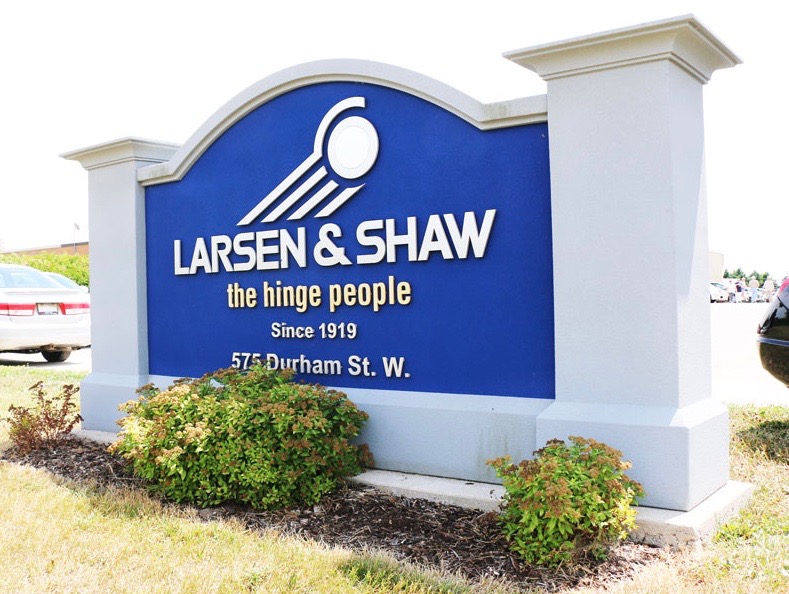 Located in Walkerton, Larsen & Shaw employs more than 90 people who manufacture hinges and custom hardware. Founded in 1919, this Bruce County company has been one of North America's leading hinge manufacturers for over a century.
Hinges made by Larsen & Shaw are found throughout the world. Ambulances, appliances, agricultural implements, and buildings worldwide–including the Burj Khalifa in Dubai–rely on hinges and hardware made right here in Bruce County.
Larsen & Shaw's operations feature die-sensing integration in metal stamping, laser cutting, and robotics & automation. The company recently underwent an expansion and invested in digital technologies with support from the Southwestern Ontario Development Fund (SWODF) and FedDev.
A Living Wage employer, Larsen & Shaw is a female-led company that promotes diversity among its highly-skilled workforce. Under the leadership of CEO Mary Jane Bushnell, Larsen & Shaw works with local schools & Build A Dream to promote careers in manufacturing for women & youth.
CenterLine (Windsor) Limited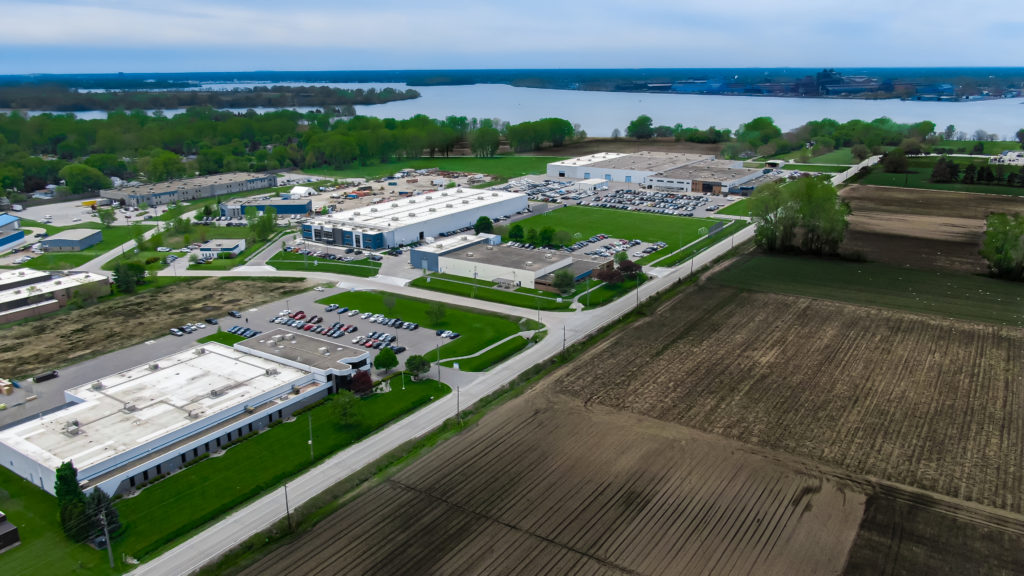 Founded in 1957, CenterLine (Windsor) Limited is a Canadian-based, privately held corporation specializing in advanced automation processes and joining technologies that satisfy resistance welding, metal forming, and cold spray applications.
A vertically integrated enterprise, CenterLine provides a range of products to meet growing technological demand in the global marketplace. With over 800 employees in Windsor, CenterLine is an essential supplier to the automotive, mass transit, aerospace, and defense Industries.
CenterLine's corporate vision is to develop innovative solutions enabling customers to exceed their operational, customer, and profit commitments while minimizing risk and stress. CenterLine holds over 80 patents and has numerous North American and international patents pending.
A Platinum Club Member of Canada's Best Managed Companies, CenterLine supports more than twenty local community initiatives. These include the Windsor Spitfires Foundation, FIRST Robotics Canada, Special Olympics Ontario, and the Windsor Cancer Centre Foundation.
WOWBUTTER Foods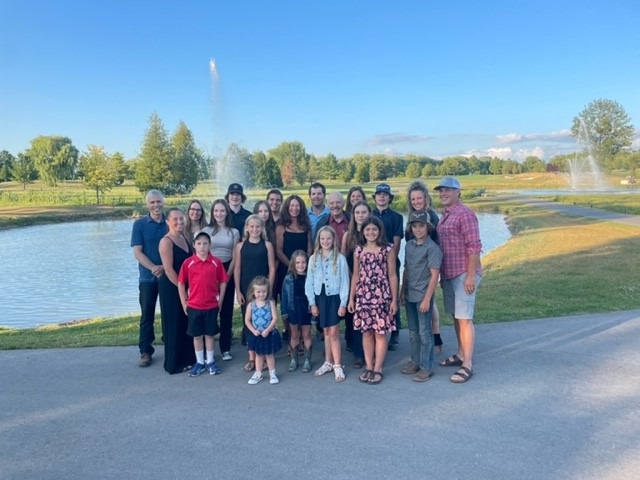 Located in Staffa, a short drive from Stratford, the Mahon family produces millions of jars of their multiple award-winning WOWBUTTER annually. WOWBUTTER is a peanut and tree nut-free food spread made from roasted soybeans in a BRCGS Food Safety-certified facility.
Recognizing the need for a good-tasting nut-free alternative to peanut butter, a high-quality spread from soybeans was developed utilizing a unique roasting process that is vital to WOWBUTTER's success.
WOWBUTTER was designed for all families. This innovative Ontario-made product helps protect those with nut allergies by providing a nutritious breakfast and lunch solution, especially for school lunches.
Through careful marketing and labelling, WOWBUTTER has expanded its market beyond southwestern Ontario and into the United States. Family-owned and operated from day one, WOWBUTTER is an important part of Perth County's manufacturing and agri-food ecosystem.
Chapman's Ice Cream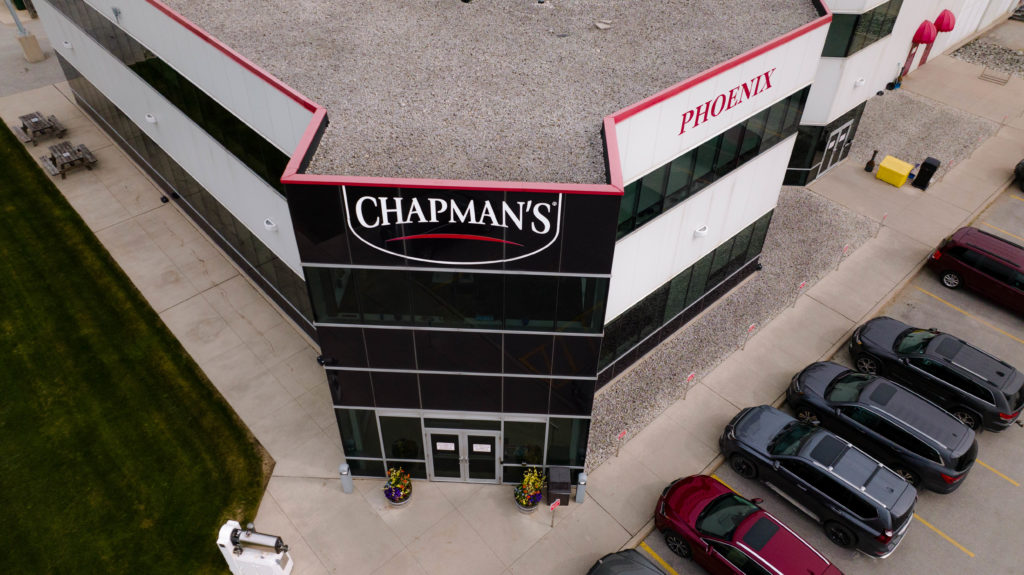 Chapman's Ice Cream in Markdale is Grey County's largest private-sector employer and Canada's largest independent ice cream producer! Founded in 1973, the company has undergone modernization over the past two decades and now features multiple facilities, including peanut/nut-free production and a water treatment facility.
In response to regular feedback from Canadian consumers, Chapman's regularly introduces new flavours and products, such as its Premium Pistachio & Almonds and Cookies & Cream ice cream bars. Their current product lineup includes more than 180 flavours.
In 2022, Chapman's leased and renovated a building in Owen Sound to house several Ukrainian families fleeing the war. We look forward to celebrating 50 years of ice cream innovation in Grey County in 2023.
Dajcor Aluminum

Located in Chatham, Dajcor Aluminum manufactures aluminum extrusions and is one of southwestern Ontario's fastest-growing companies. Established in 2010 with 23 employees, Dajcor currently employs 265 people.
An important supplier to the automotive, rail, electronics, and construction industries, a focus on investing in automation and robotics to produce lightweight extruded, machined, and anodized aluminum components under one roof helped Dajcor grow over the past decade.
A proud member of the Canadian Tooling & Machining Association (CTMA), Dajcor recently opened its doors for a tour and networking event with colleagues from across Ontario. The company also invites employees and their families to tour the plant at their annual open house.
Stirling Marathon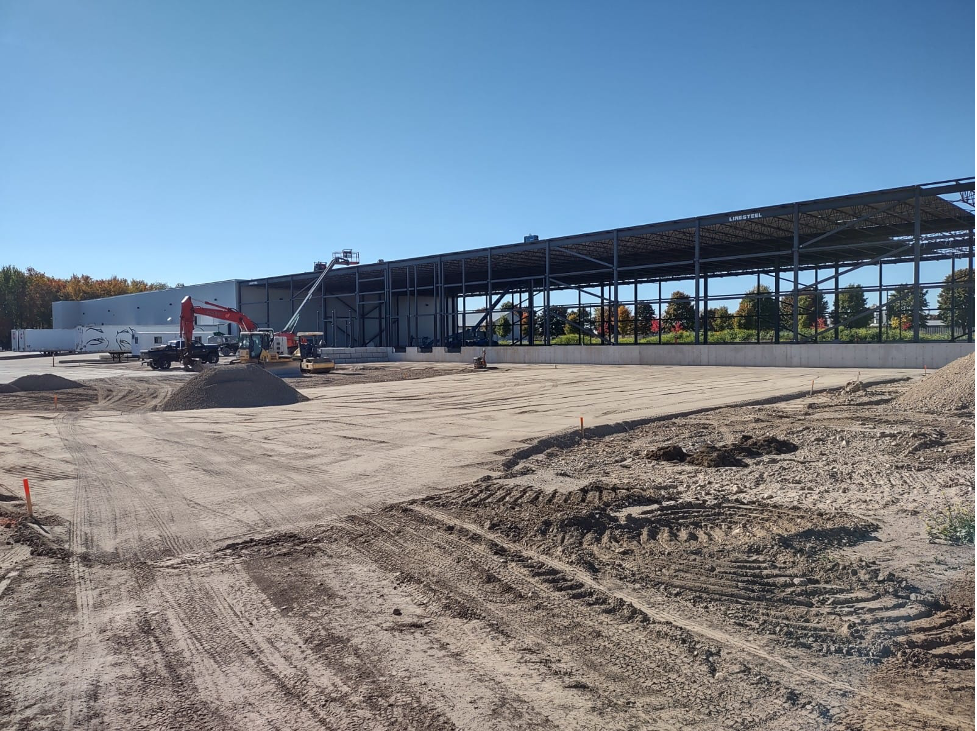 Stirling Marathon is a family-owned manufacturer of home appliances such as refrigerators, freezers, electric ranges, and wine coolers. Founded in 2016, the company recently invested more than $10 million in a new plant in Elora to reshore appliance manufacturing.
Stirling Marathon products are available at over 400 retailers in Canada under the Marathon, Epic and Stirling brands.
Once the expansion in Wellington County is completed, Stirling Marathon will become Ontario's only home appliance manufacturer with a domestic manufacturing footprint. The company plans to hire up to 50 new employees over the next five years.
Energy efficiency is at the forefront of Stirling Marathon's business. The company's products have received ENERGY STAR Canada awards for 3 consecutive years. Stirling Marathon is active in the community and supports many local initiatives such as Guelph Wish Fund for Children, Adopt-a-Family and the Elora House.
Weber Manufacturing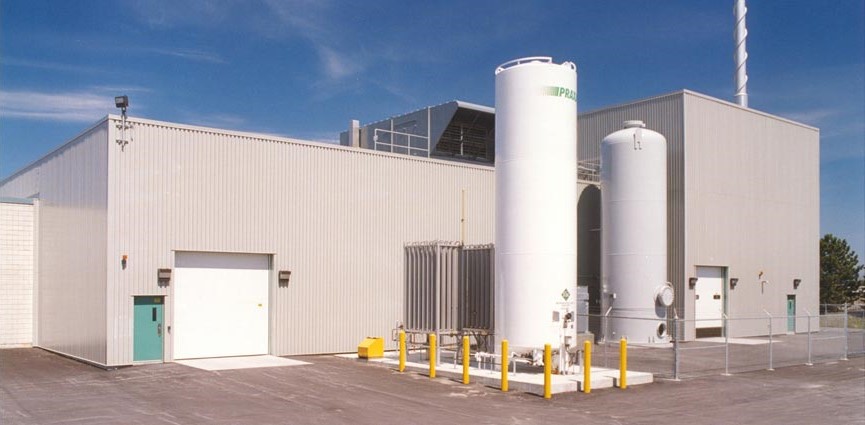 Located in Midland, Weber Manufacturing manufactures molds for some of the world's leading automotive and aerospace companies. Recent investments in 5-axis machining technology have helped the company grow, and they now employ more than 250 people in Simcoe County.
Founded in 1962, Weber Manufacturing operates a unique Nickel Vapour Deposition facility right here in Simcoe County! This technology is vital to the company's success, and allows it to produce molds with textured and highly-detailed surfaces, and nickel components.
Weber Manufacturing is celebrating its 60th anniversary this year. Over its six decade history, the company has supported numerous community initiatives, including the Georgian Bay General Hospital's Kickstart You Heart campaign and the Midland Salvation Army Food Bank.