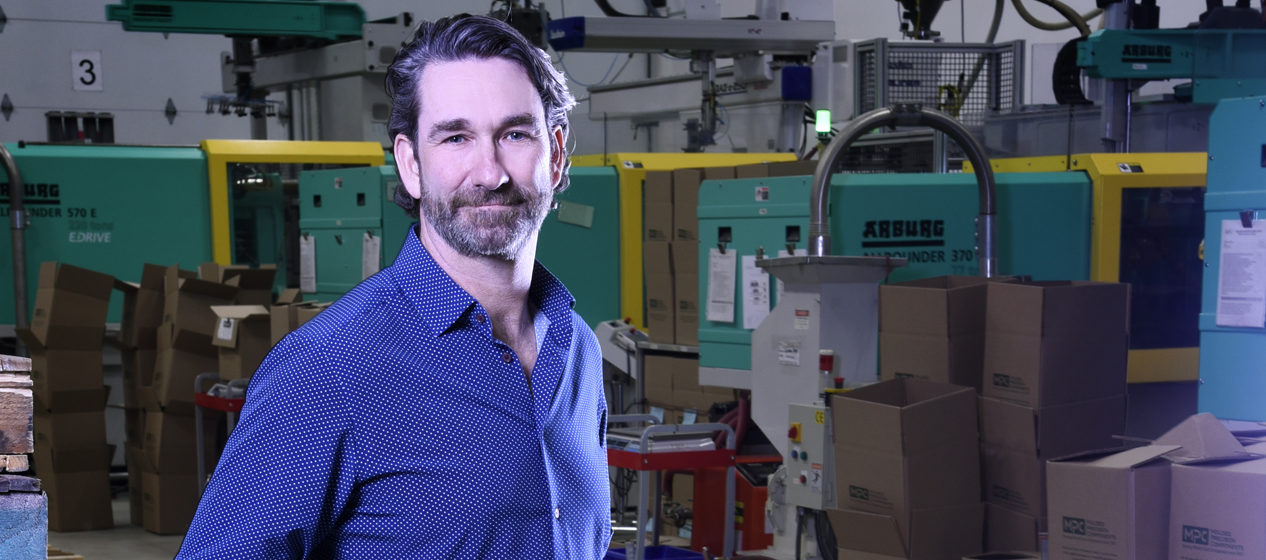 News
How a culture of innovation can help your company thrive
In this episode of 'Making it in Ontario', Nick speaks with the president and co-founder of Molded Precision Components (MPC), David Yeaman.
Their discussion covered MediCA Park, the challenges and opportunities of Industry 4.0, and the importance of company culture. According to David, a company's ability to adapt to challenges is directly linked to its culture. The example he gave was the adoption of lights-out manufacturing, which is only possible with Industry 4.0 technology.
All new technology comes with risks – people will need to be retrained, new processes will need to be created, and the financial costs of the technology needs to be factored in. Unless the employees tasked with using this technology are ready to embrace it, your company won't see the full benefits. David attributes most of MPC's ability to thrive during challenging times to the prevailing culture of innovation at his company.
On a wider, industry level, culture played a role in the development of MediCA Park. When the COVID-19 pandemic wrought havoc on our supply chains and affected our ability to locally produce personal protective equipment (PPE), MPC went to work making them. They worked alongside the town of Oro-Medonte, NGen, and the federal and provincial governments to create a medical supply manufacturing hub, today known as MediCA Park. It would not have been possible without a healthy ecosystem of support and a culture innovation among Ontario manufacturers as a whole.
David offers specific steps company owners and managers can take to quantify, monitor, and cultivate a company culture of innovation. If you're looking to start your journey, David has some advice for you.
Timestamp
00:00-04:35 – Nick's Intro
04:36-06:53 – History of Molded Precision Components (MPC)
06:54-09:43 – Lights-Out manufacturing. What's all that about?
09:44-13:30 – MPC's Industry 4.0 journey, and how to start your own
13:31-15:49 – MPC started with just one sensor in one specific place
15:50-24:32 – David to other manufacturers on Industry 4.0 – "You need to start somewhere!"
24:33-25:12 – 'You gotta be good to be lucky' – or Seeing an opportunity as an opportunity
25:13-28:29 – The culture shift needed and how to get it going – Know your core values!
28:30-38:15 – How to start the 'Culture' discussion – MPC's Culture Development Manager
38:16-40:23 – David has never read Trillium's reports, yet our conclusions are similar
40:24-45:26 – COVID19 tests MPC's culture
45:27-52:40 – MediCA Park and the discussion of global supply chains during a pandemic
52:41-55:16 – Advanced manufacturing of hand sanitizer, bottle and all, in one facility
55:17-1:00:12 – How can we make MediCA park the norm for Ontario?
1:00:13-1:02:51 – What's next for MPC and MediCA Park?
If you're interested in perusing some of the business development activities covered here, see below for a list of relevant organizations that can offer assistance.
Barrett Centre for Technology Innovation
Centre for Advanced Manufacturing and Design Technologies
Lambton Manufacturing Innovation Centre
Walker Advanced Manufacturing Innovation Centre
Innovation Centre for Advanced Manufacturing and Prototyping
McMaster Advanced Control Consortium