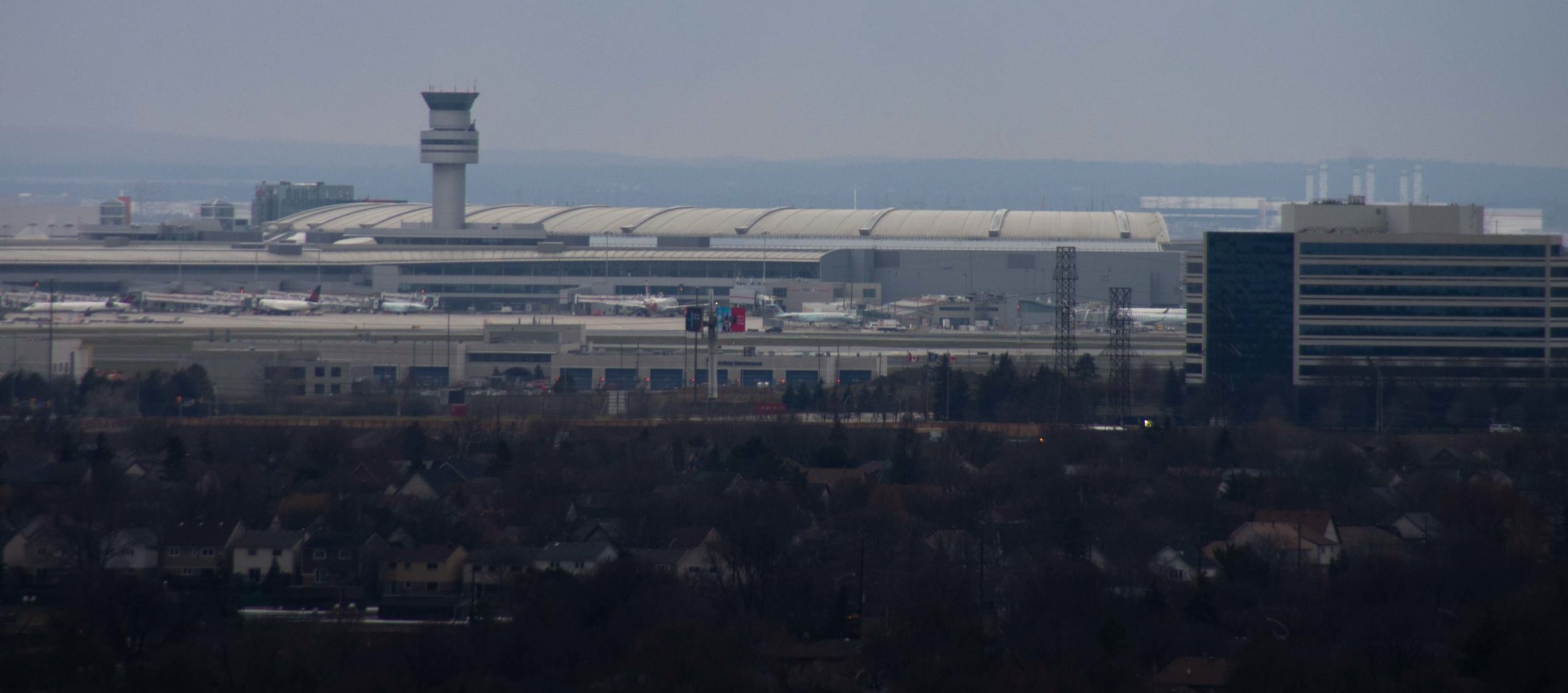 News
Smooth landings are Ontario-Made
Between 40 and 50 percent of the world's commercial landing gear is made in Ontario. Who knew?
On this episode of 'Making it in Ontario', Nick is joined by Moira Harvey, the Executive Director of the Ontario Aerospace Council (OAC). The OAC is a not-for-profit organization that represents more than 200 member companies involved in all facets of the aerospace industry. The organization's purpose is to enhance recognition of Ontario's capabilities as a leader in global aerospace markets and to build greater expertise to ensure continued growth and prosperity. With extensive experience leading the OAC and working at Messier-Bugatti-Dowty (now Safran), few people are able to speak as authoritatively about the industry as Moira.
The aerospace industry is a major contributor to Ontario's advanced manufacturing ecosystem. Together, aircraft and aerospace component manufacturers directly employ more than 12,000 people, contribute nearly $1.7 billion to provincial GDP, and export more than $4 billion worth of product annually. Aircraft and aerospace component manufacturers, including Ontario-headquartered companies like MDA and Magellan, make outsized contributions to the provincial economy: average earnings are 16 per cent higher than the provincial average and aerospace manufacturers invest far more in R&D than other manufacturers. Innovation is baked into the industry's DNA. Related Maintenance, Repair, and Overhaul (MRO) activities and the multiplier benefits associated with aerospace manufacturing bring the industry's total contributions to provincial GDP to over $4 billion.
Ontario's aerospace supply chain is extensive and focuses largely on commercial aircraft. A majority of the world's commercial aircraft include Ontario-made content, and many rely primarily on Ontario-made landing gear and landing gear components (some estimate that Ontario manufactures almost half of the world's commercial aircraft landing gear systems).
Ontario's aerospace industry also includes a network of space-focused companies, including Honeywell (Ottawa and Cambridge), homegrown champion MDA (Brampton), and nanosatellite manufacturer Kepler Communications (manufacturing is located on Spadina Avenue in downtown Toronto – who knew?).
A large proportion of the supply chain supplies Bombardier, the world's most prominent manufacturers of business aircraft. In addition to the company's aircraft assembly plants east of Ontario's border (just kidding – we love our friends in Quebec), Bombardier's Downsview facility has long helped anchor the province's supply chain. It has also served as an important hub for R&D and innovation, much of which occurs today at the Downsview Aerospace Innovation & Research (DAIR) hub. Bombardier is, however, winding down production in Downsview as they prepare to move into their new home in Mississauga, adjacent to Pearson Airport. This facility, which will employ more than 2,000 people and is scheduled to open in 2023, is expected to serve as a beacon of excellence that will project Ontario's aerospace industry into the future.
Take a listen to this episode of 'Making it in Ontario' to learn more about what this transformative investment means for Ontario's economy and advanced manufacturing ecosystem, and about the fascinating initiatives being led by Moira and her team at the OAC.
Timestamp
00:00 – 02:34 – Nick's Intro
02:35 – 03:41 – Introduction to Moira and the OAC
03:42 – 06:14 – Ontario – the landing gear capitol of the world
06:15 – 09:24 – Moira's move from under the plane (landing gear) to the the whole plane (the OAC)
09:25 – 13:35 – A deep dive into Ontario's complete aerospace offerings – Products AND careers
13:36 – 17:28 – Filling the skills pipeline – educating kids and…parents?
21:09 – 21:33 – The COAST Program and the benefits of mentorship
21:34 – 23:44 – Cause for celebration in Mississauga
23:45 – 28:03 – Building the Bombardier Glogal 7500 Business Jet in Mississauga
28:04 – 31:46 – Smaller aircraft and improving customer experience (through tech)
31:47 – 34:21 – Opportunities for suppliers to supply 'Green Tech'
34:22 – 36:11 – Aerospace manufacturing and Industry 4.0 adoption challenges
36:12 – 38:02 – What's next for the OAC?
38:03 – 40:11 – Moira's closing thoughts: Consider aerospace!!!
Links
The Ontario Aerospace Council
Global Business Reports – Ontario: Leading in Landing Gear Systems