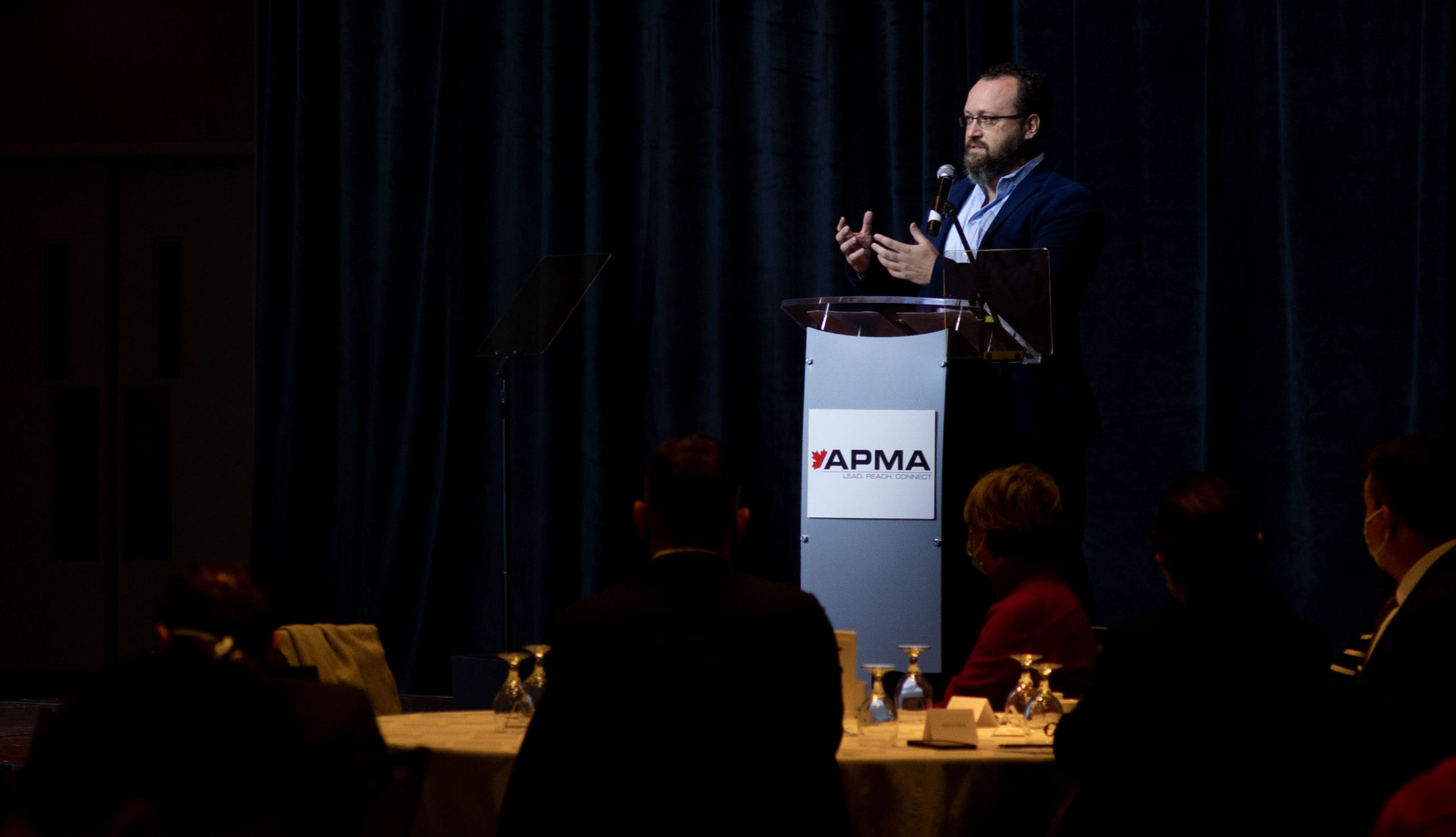 News
Live at the APMA's 69th Annual Conference
On this episode of 'Making it in Ontario', Nick speaks with attendees of the APMA's 69th Annual Conference in Vaughan.
The conference is one the premier advanced manufacturing networking events in Ontario, and features senior government officials and industry leaders from Canada, the United States, the EU, and Asia.
Throughout the episode, Nick's conversations focus on a range of themes related to the automotive industry and advanced manufacturing, including Industry 4.0, cybersecurity, and workforce diversity. In this episode we also learn about the exciting work happening at Ontario Tech University's Automotive Centre of Excellence (ACE), including their Climatic Aerodynamic Wind Tunnel and role in the APMA's Project Arrow.
The Trillium Network would like to thank the APMA for facilitating this episode of 'Making it in Ontario' and to our friends and colleagues who joined us on this episode.
Timestamp
00:00-02:37 – Nick's Intro
02:38-14:47 – Industry 4.0 with Mike Bilton (APMA) & Michael Rosas (Virtualware)
14:48-28:21 – Ontario Tech University's Automotive Centre of Excellence with John Komar
28:22-39:14 – Cybersecurity & Connected Vehicles with AJ Khan (Global Syndicate for Mobility Cybersecurity)
39:15-51:59 – Workforce development with Lauren Tedesco (APMA)
Links
The Automotive Parts Manufacturers' Association
APMA's Digital Learning Program
Global Syndicate for Mobility Cybersecurity
Ontario Tech University's Climactic Wind Tunnel – MEP Directory Listing
Virtualware