News
New report highlights shortage of industrial land in Ontario
Ontario's industrial land is being converted into lower value-added uses at an alarming rate.
The shortage of suitable sites for manufacturing threatens a sector that is vital to Ontario's economic and social well-being. But it's not too late to do something about it, a study by the Trillium Network for Advanced Manufacturing titled 'Ontario's Industrial Land Shortage: Why It's a Problem and What We Can Do About It' concludes.
Ontario has long relied on manufacturing to create wealth, job opportunities, and prosperity. The COVID-19 pandemic and recent disruptions to supply chains have reminded Ontarians how crucial manufacturing is to the provincial economy. Manufacturers face challenges, however, including those related to the cost and availability of suitable sites for factories. While these challenges were laid bare during the pandemic, they existed long before.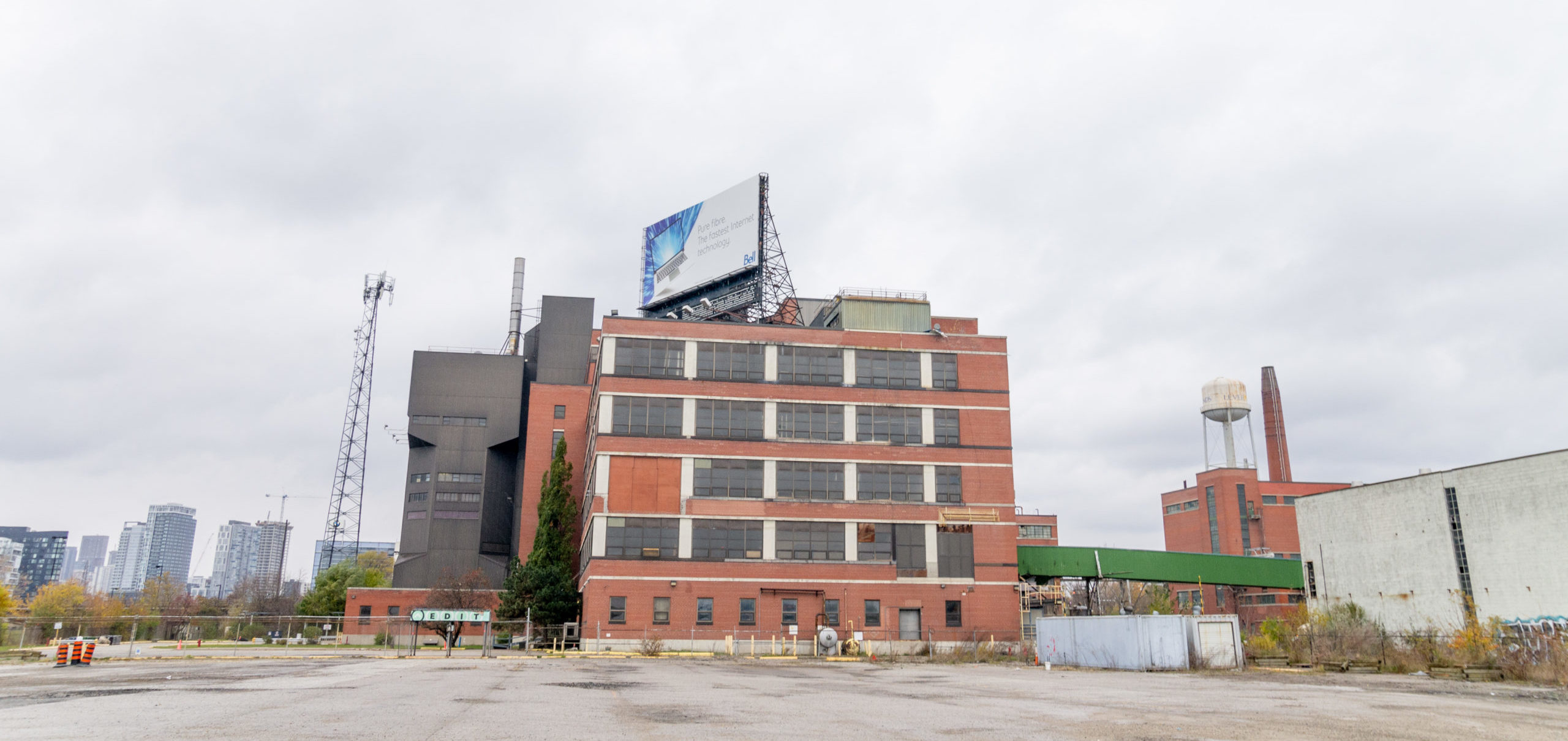 The former Lever Ponds 38-acre site in Toronto awaits development
The study found that at the same time as manufacturers seek to expand and grow in the province, the sites of hundreds of factories that were closed are now used for purposes other than manufacturing. In some cases residential developments are situated on these sites. In many others, lower value commercial activities, such as warehousing and fulfillment, have replaced factories. These activities contribute much less to Ontario's prosperity than manufacturing does.
As Brendan Sweeney, the Trillium Network's Managing Director and co-author of the report notes: 'It's important to remember that not all economic activity is created equal. We can't build prosperity in warehouses and fulfillment centres that are full of imported goods. The good news is that the provincial and many municipal governments have started thinking about how we can solve this problem, and so has the Trillium Network.'
The report identifies four solutions to the problem:
Creating and maintaining a comprehensive and publicly available database of available industrial land. Some of these efforts are already under way at the provincial and municipal levels.
Providing support for upgrades and retrofits to existing factories where a return-on-investment is imminent.
Protecting industrial land with designations that recognize the outsized economic contributions of manufacturing.
Adjusting property taxes according to the economic benefits generated at a particular site.
The report also examines the fate of 14 'mega-sites' that each employed more than 1,000 people at some point in the 1990s or 2000s. It shows that very few of these sites are used for manufacturing today. Having mega-sites available to investors is necessary to attract large-scale transformative investments. The recent Ford Motor Co. announcement of billions of dollars in investment in an electric vehicle assembly plant in Tennessee demonstrates how important it is to have these sites available to incumbent and new investors.
According to Sweeney, 'Ontario's economy was built on manufacturing. With nowhere to build, we are concerned that manufacturers will build elsewhere. Hopefully this report makes Ontarians aware of the extent of the problem and can help chart a path forward.'
The Trillium Network for Advanced Manufacturing is a provincially-funded non-profit organization that raises awareness of Ontario's advanced manufacturing ecosystem. Its offices are located on the campus of Western University in London.
For a visual representation of how important manufacturing is to Ontario's economy and communities large and small throughout the province, see TrilliumGIS.
For more on the Government of Ontario's certified site program, click here.
For an example of a useful industrial land directory (Brampton), click here.