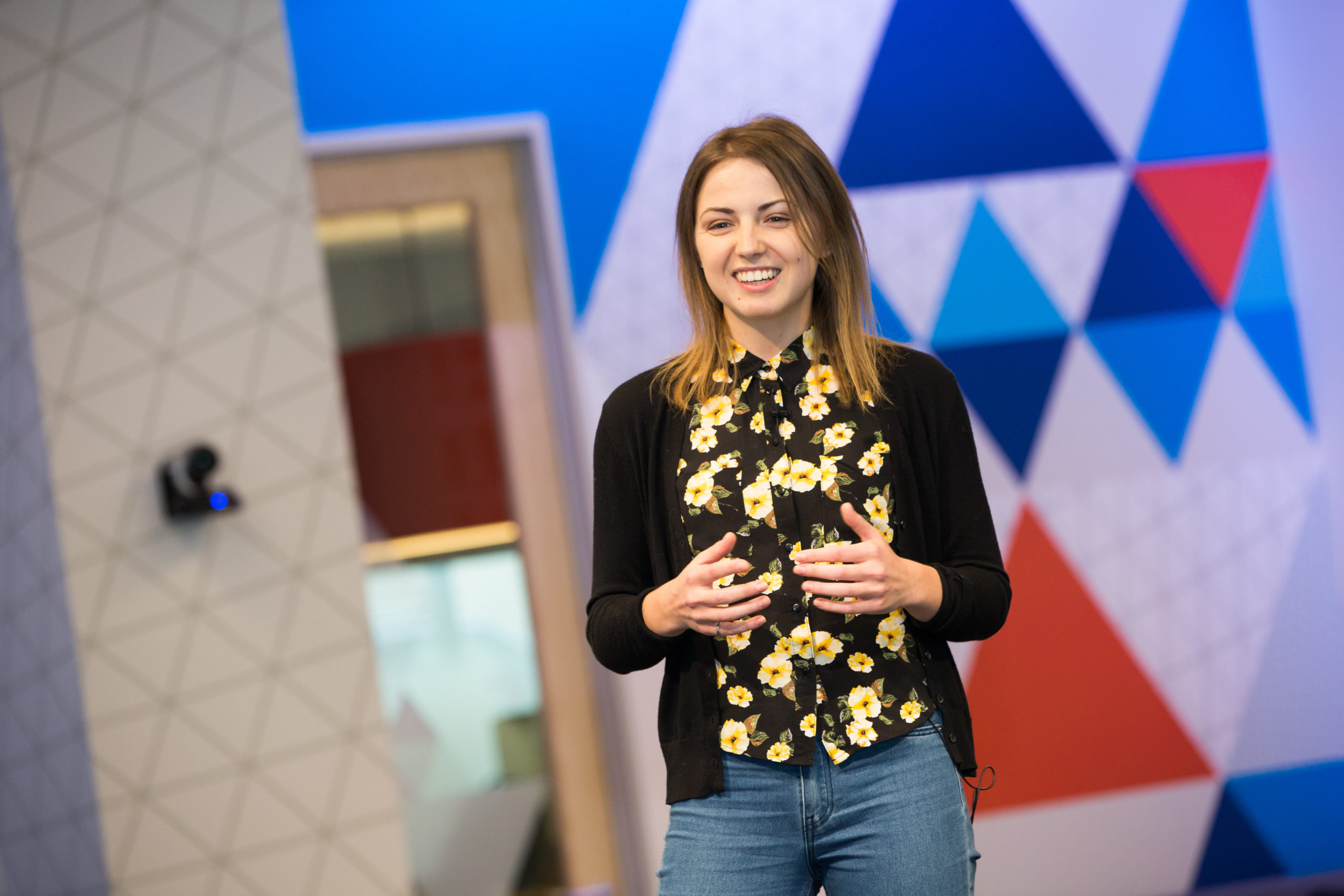 News
Real solutions from artificial intelligence. A chat with Acerta's Greta Cutulenco
The technology is older than people think and it's making its way to the shop floor.
In this episode, Nick speaks with Greta Cutulenco. Greta is the co-founder and CEO of Acerta Alalytics, a Kitchener/Waterloo based artificial intelligence (AI) and machine learning company. Their focus is providing AI solutions for manufacturing companies looking to improve quality control. In addition to her work with Acerta, Greta is also a sitting member of the Board of Directors for the Automotive Parts Manufacturers' Association (APMA).
AI and machine learning work by analyzing large datasets and letting the program decide for itself what course of action to take. This requires a lot of accurate data. As Greta points out in the episode, the automotive industry was a natural adopter of this technology because of the scale of their manufacturing process. However, any operation generating large sets of data can potentially benefit from AI and machine learning.
It's a complex subject but Greta explains it well. Have a listen.
Timestamp
00:00-03:43 – Nick's Intro
03:44-04:31 – Introduction to Greta Cutulenco
04:32-05:43 – Artificial Intelligence (AI) is older than people realise (think late 1970s)
05:44-08:34 – How AI differs from typical computer programming
07:28-11:35 – Starting your AI journey – or – 'How do I install AI on my Shop Floor?'
11:12-15:04 – Collecting data on 'Critical Indicators'
15:05-17:48 – Using AI to improve QC in the shift from ICEs to EVs
17:49-19:20 – Nick realizes an obvious truth: 'AI works best with lots of data points'
14:56-21:23 – AI is not a silver bullet – the guitar manufacturing discussion
18:40-24:05 – Ontario's place in AI and the importance of early adoption
24:06-26:46 – 'I'm sold! Now, how much does it cost?' – Depends on the sensors you use
26:47-28:53 – Let's talk about Acerta Analytics and how they are improving quality control
22:24-30:29 – Acerta's Ecosystem Partners – or – What sensors can you plug into your AI Brain?
26:08-32:14 – The difference between AI and Machine Learning
32:15-34:29 – "What's a neural network?"
34:30-38:12 – What's next for Acerta?
Links