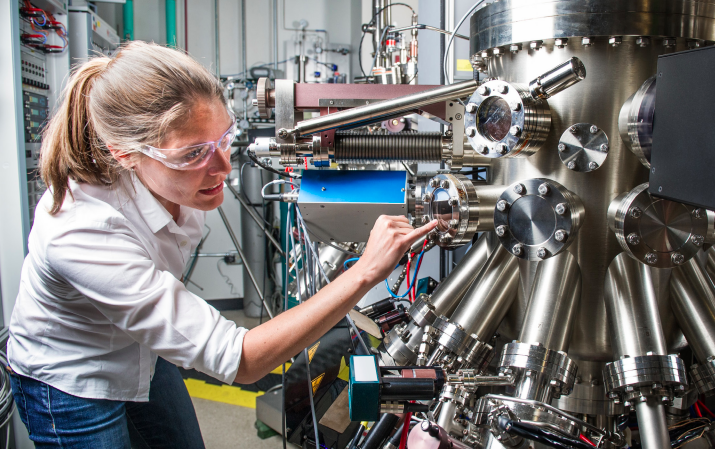 News
Canada's Manufacturing Sector: A Decade in Review
Public interest regarding the importance of manufacturing to Canada's economy and to the well-being of communities across the country was reinvigorated in 2020. Much of this interest focused on the 'pivot' towards the production of personal protective equipment (PPE) and medical supplies by hundreds of Canadian manufacturers during the COVID-19 pandemic, the adoption of exciting new production technologies associated with Industry 4.0, and the recent announcement that Ford will invest nearly $2 billion in its Oakville assembly plant to produce electrified vehicles. This interest reinforces the importance of manufacturing to Canada's well-being and flies in the face of narratives and public perception that its demise is inevitable.
Despite the recent interest, the evolution of Canada's manufacturing sector since the recession of 2008-2009 is less well understood. This evolution is the subject of a recent Trillium Network for Advanced Manufacturing report authored by Paul Boothe, Brandon Chang, and David Moloney. The report, titled Canada's Manufacturing Sector: A Decade in Review, is the third in a series that examines the evolution of manufacturing in Canada since the global financial crisis (GFC) of 2008-2009.
The report finds that output and employment in Canada's manufacturing sector has recovered significantly, but not completely, since the GFC. It also finds that most of Canadian manufacturing fared better relative to the US counterpart over the past decade than is generally understood. The primary point of divergence, however, was the relative outperformance of the US computer and electronics manufacturing industry.
The report further underlines the continued importance of manufacturing to Canada's economy, accounting for 1.5 million direct jobs last year and $200 billion in GDP (over 10% of the country's total output). This major economic contribution also reinforces the importance of the income, corporate, and property taxes generated by manufacturing. These are bulwarks of government revenue and will prove especially critical amid deficits incurred during the COVID-19 pandemic.
As Canada emerges from the COVID-19 pandemic, retaining and growing the country's existing manufacturing footprint will be important. A substantial Canadian manufacturing footprint is critical to ensuring the supply of essential goods, including PPE, medical supplies, pharmaceutical products, and foodstuffs. It is also critical to ensuring a strong employment base. Manufacturing jobs tend to pay above average wages, and in many communities, from Prince George to Windsor-Essex to Saint John, manufacturing provides the foundation for prosperity and well-being.
Future Trillium Network for Advanced Manufacturing work will continue to examine how to retain and grow the manufacturing footprint, and how to improve the competitiveness of manufacturing. Current initiatives focus on learning from manufacturers that have initiated effective policies and practices to improve employment outcomes for women, the experience of Ontario manufacturers that pivoted during the COVID-19 pandemic, and the potential for further investments in electrified vehicle manufacturing and technologies.
For more information contact:
Brendan Sweeney, PhD
Managing Director
Trillium Network for Advanced Manufacturing
bsweeney@trilliummfg.ca