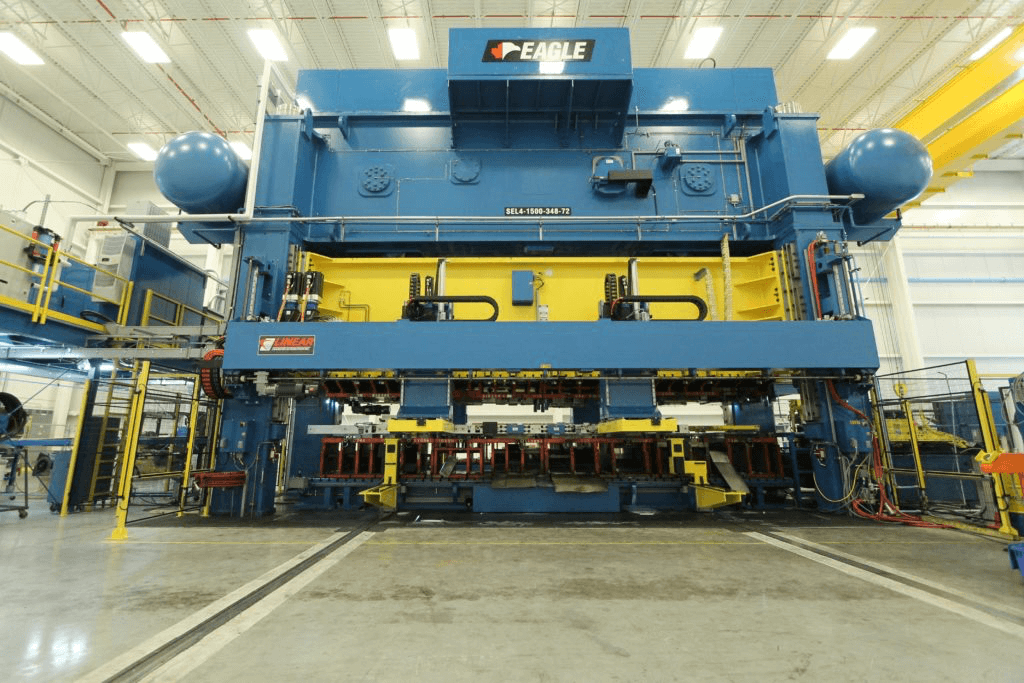 News
Are Ontario manufacturers ready for Industry 4.0?
Manufacturing technologies are changing rapidly. But are Ontario's manufacturers ready to change? 
In the Trillium Network for Advanced Manufacturing's latest report, Catching the Wave: Lessons from Ontario's Digital Manufacturing Early Adopters, David Zhang, Paul Boothe, and Alister Smith explore how five Ontario firms adopted or developed some of the digital technologies and processes (DTPs) commonly associated with 'Industry 4.0'. Based on interviews with representatives of these firms, this report provides practical examples of these firms' initial experiences adopting or developing technologies associated with Industry 4.0 in their organizations.
This report is part of ongoing efforts by Trillium to raise awareness of how Ontario manufacturers are adopting or developing the technologies and processes associated with Industry 4.0. These efforts follow recommendations made in reports authored by industry leaders – such as (Trillium board member and former Auto Advisor to Ontario and Canada) Ray Tanguay's Drive to Win – that identify the adoption and development of Industry 4.0 as a critical component of the future success of manufacturing in Ontario.
What is Industry 4.0?
The notion of Industry 4.0 originated in Germany nearly a decade ago. Industry 4.0 was conceived of as a strategic initiative to further integrate information and communication technologies into manufacturing processes.1 The concept was characterized as the digitalization of manufacturing, or, the application of DTPs to manufacturing supply and value chains. Industry 4.0 was popularized as signalling the start of the fourth industrial revolution, and while specific definitions vary, it almost always includes DTPs.
Why Industry 4.0 Matters
Adopting technologies and processes associated with Industry 4.0 can improve productivity, quality, and cost control. These improvements are important for Ontario's manufacturing industry, as firms seek to continue to pay high wages while maintaining an advantage in an increasingly competitive global business environment. While taking the initial steps to adopt Industry 4.0 may seem daunting, as the adage goes, there is no better time than the present. The lessons from this report help Ontario manufacturers 'de-risk' the process of adopting DTPs.
Getting Started
The report suggests several important things to consider when adopting Industry 4.0:
Base the adoption of Industry 4.0 on specific, practical requirements. Interviewees recommended focusing on the problem first to determine if the technologies and processes associated with Industry 4.0 provided the proper solution.
The adoption process should be incremental. Incremental adoption allows firms and their employees to build expertise and improve processes without major interruptions to core business activities (i.e. production!).
Integrate new technologies alongside familiar processes. Interviewees emphasized the importance of using familiar project management and regular improvement processes when adopting and integrating Industry 4.0.
Use Industry 4.0 to enable, rather than replace, existing staff. Engaging existing staff in the adoption process improves buy-in when adopting technologies and processes associated with Industry 4.0.
Manufacturers may also find support from a number of partners when making decisions to adopt Industry 4.0. These partners may include customers, local educational institutions, government research agencies, non-profit industry associations, and programs designed to support the modernization of production technologies and processes. One prominent example of the latter is the recently-launched Ontario Automotive Modernization Program (O-AMP), which provides support to small- and medium-sized automotive parts suppliers that are investing in new production technologies or lean manufacturing processes.
What did we learn?
Ontario manufacturers are ready for Industry 4.0. However, they may not endeavour to adopt an entire suite of digital processes and technologies immediately. Rather, we suggest that they consider some of the lessons learned from early adopters as elaborated in our report. These lessons may help manufacturers overcome the challenges associated with adopting Industry 4.0. Otherwise, as the representatives of the five firms we interviewed suggest, they risk being left behind in an increasingly competitive and digitized manufacturing environment.
 1 Schuh, Gunter et al. (2017), "Industrie 4.0 Maturity Index. Managing the Digital Transformation of Companies," Acatech Study Series.
Photo credit: Linear Transfer Automation