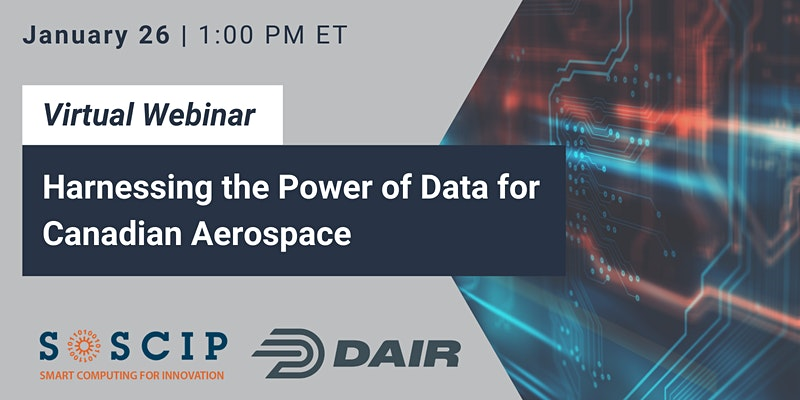 Harnessing the Power of Data for Canadian Aerospace
About this event
Co-hosted by DAIR (www.dairhub.com) and SOSCIP (www.soscip.org), this free webinar will discuss the importance of data for the aerospace industry and how all players – OEMs, Tier 1s, SMEs – can benefit from adopting digital solutions.
Hear from industry representatives about their experiences in collecting and using data to the benefit of R&D projects, manufacturing efficiencies, and training. SOSCIP Executive Director Tibor Turi will also speak about how data and AI can transform aerospace, the partnership between DAIR and SOSCIP, and how all companies can get started in their digital transformation.
DAIR and SOSCIP plan for this to be the first of a series of events to help aerospace companies harness the power of data.
DETAILS:
Date: January 26, 2022
Time: 1:00 – 2:00 PM EST
https://www.linkedin.com/events/harnessingthepowerofdataforcana6866773034796228609/
Click here for more information and to register.