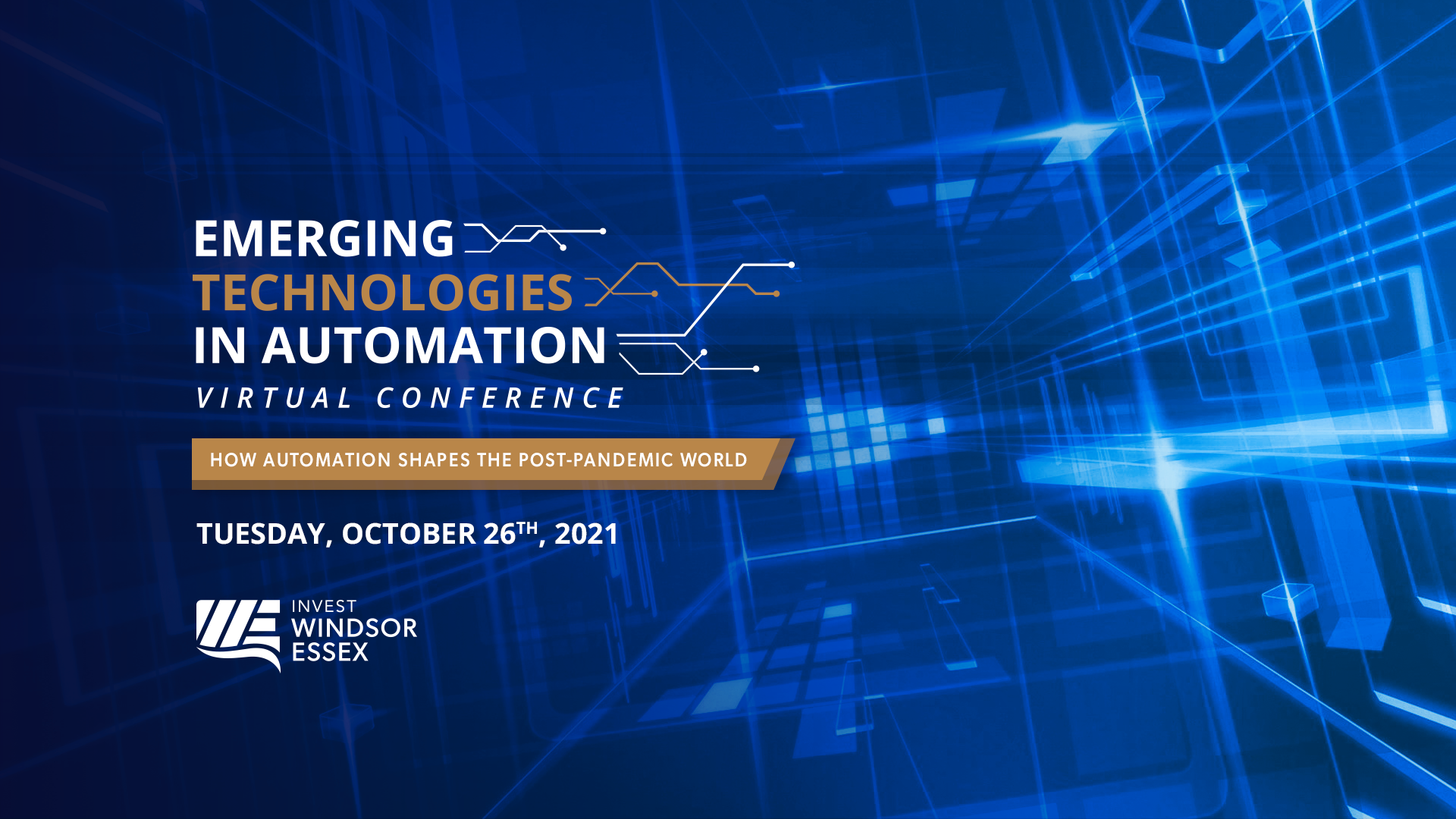 Emerging Technologies in Automation: Virtual Conference
Invest WindsorEssex, National Research Council of Canada Industrial Research Assistance Program (NRC IRAP) and Automate Canada invite business leaders across all sectors to the virtual Emerging Technologies in Automation Conference on October 26, 2021.
This is a free event where participants will learn how made-in-Canada automation can help their businesses become more efficient, more productive and more innovative. The COVID-19 pandemic has changed forever how many businesses will function, making remote working and remote facility operation the new normal and highlighting the need to provide a safe and secure work environment. Join us to see how the automation industry, including the large cluster in the Windsor-Essex Region, can help companies in their recovery and resiliency efforts. Hear from leading companies with cutting-edge technologies, many of which were developed during the pandemic, as well as expert speakers discussing how Industry 4.0, robotics, cybersecurity and more will shape many industries.
Speakers
Keynote: Jim Beretta
Joris Myny
Christy Michalak