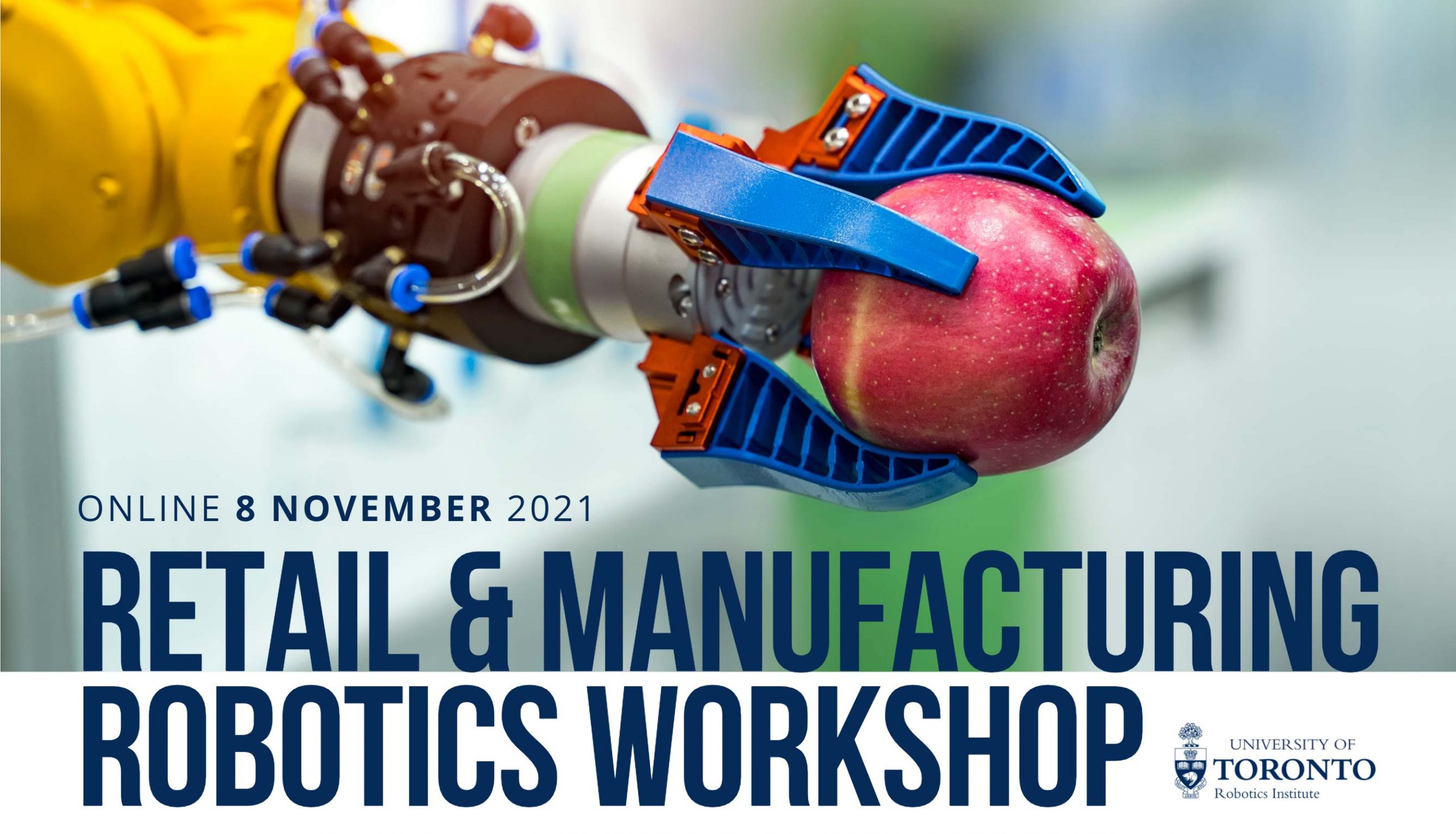 2021 Retail & Manufacturing Robotics Workshop
Photo Credit: University of Toronto
Join the University of Toronto's Robotics community on November 8th for a one-day virtual symposium with members from across Canada's automation ecosystem, from manufacturing to e-commerce.
About this event
In this highly-focused, single-track workshop, you'll discover the cutting edge of Artificial Intelligence robotics, discuss common challenges, and strategize with leading researchers and industry partners as we close the gap between shop floor reality and practical robot and data platforms in retail and manufacturing applications. For more information, including the latest schedule, visit: https://robotics.utoronto.ca/2021-retail-manufacturing-workshop/
Keynote Speakers
Dr. Matt Mason, Chief Scientist at Berkshire Grey and Professor of Robotics and Computer Science at the Carnegie Mellon University.
Prof. Pieter Abbeel, University of California, Berkeley, Director of the Berkeley Robot Learning Lab and Co-Director of the Berkeley Artificial Intelligence (BAIR) Lab.
University of Toronto Robotics Institute Speakers
Prof. Animesh Garg https://animesh.garg.tech/
Prof. Igor Gilitschenski https://www.gilitschenski.org/igor/
Prof. Jonathan Kelly https://starslab.ca/
Prof. Hani Naguib https://www.mie.utoronto.ca/faculty_staff/naguib/
Prof. Goldie Najat https://www.mie.utoronto.ca/faculty_staff/nejat/
Prof. Angela Schoellig https://www.dynsyslab.org/vision-news/
Prof. Steve Waslander https://www.trailab.utias.utoronto.ca/
Click here for more information and to register.