Blog
Trillium Network for Advanced Manufacturing: 2022 Year in Review
As Ontario's advanced manufacturing ecosystem launches into 2023, we look back on some of the highlights of our work in 2022
On the Road Again
As an organization, we adhere to Genchi Genbutsu, a key principle of the Toyota Production System. This principle suggests that in order to truly understand something, one must observe it in real time and space, or put simply, one must 'go and see.' After nearly two years of working virtually, our team was excited to get back on the road.
This began in earnest with the annual Economic Developers Council of Ontario (EDCO) conference in Toronto last April. It was followed by trips to Ottawa, Sudbury, Barrie, Thunder Bay, Kitchener-Waterloo, London, Guelph, Niagara, locations throughout the GTHA, and no fewer than four trips to Windsor.
In addition to visiting manufacturers and ecosystem partners, including space and robotics technology manufacturer MDA, Linamar's iHub, the Guelph Food Innovation Centre (GFIC), and the Medical Innovation Exchange (MIX), we were thrilled to participate in and contribute to:
InvestSudbury's BEV In-Depth Conference;
The Simcoe-Muskoka Beverage Producers Summit;
The Northwestern Ontario Innovation Centre's Digital Transformation Conference;
The first in-person meeting of the Ontario Auto Mayors since 2019, held at the McMaster Innovation Park; and
Invest Windsor-Essex's Emerging Technologies in Automation conference and trade show.
We look forward to even more site visits, conferences, and workshops in 2023, starting with the 2023 EDCO conference in February.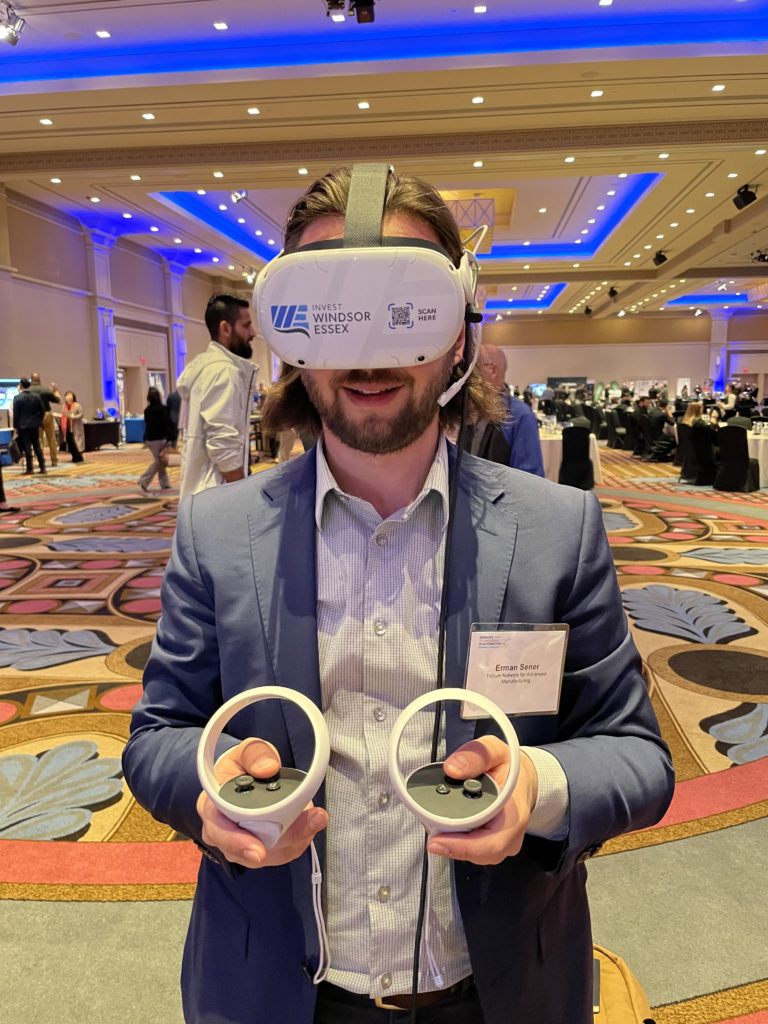 Making it in Ontario
In 2022, we released 20 episodes of 'Making it in Ontario', the official podcast of the Trillium Network for Advanced Manufacturing. Hosted by Nick Persichilli, the podcast helps achieve our broader mandate of raising awareness of Ontario's advanced manufacturing ecosystem.
Our podcast featured guests from across Ontario's advanced manufacturing ecosystem. These included representatives of manufacturers such as SpaceRyde, Kepler Communications, Yorkville Sound, Precision Record Pressing, and Optimotive Technologies. Podcast guests also included ecosystem partners such as the Vineland Research and Innovation Centre, Ontario East Economic Development Commission, Ontario Tech University, the Downsview Aerospace Innovation Centre, and IdeaWORKS at Mohawk College. And who can forget the episode featuring our good friend Nour Hachem-Fawaz, President and founder of Build a Dream, who helped us keep the conversation about workforce diversity going?
We have a great lineup of podcast guests scheduled for the first quarter of 2023. Let's just say that our first episode, to be released next week, will be out of this world.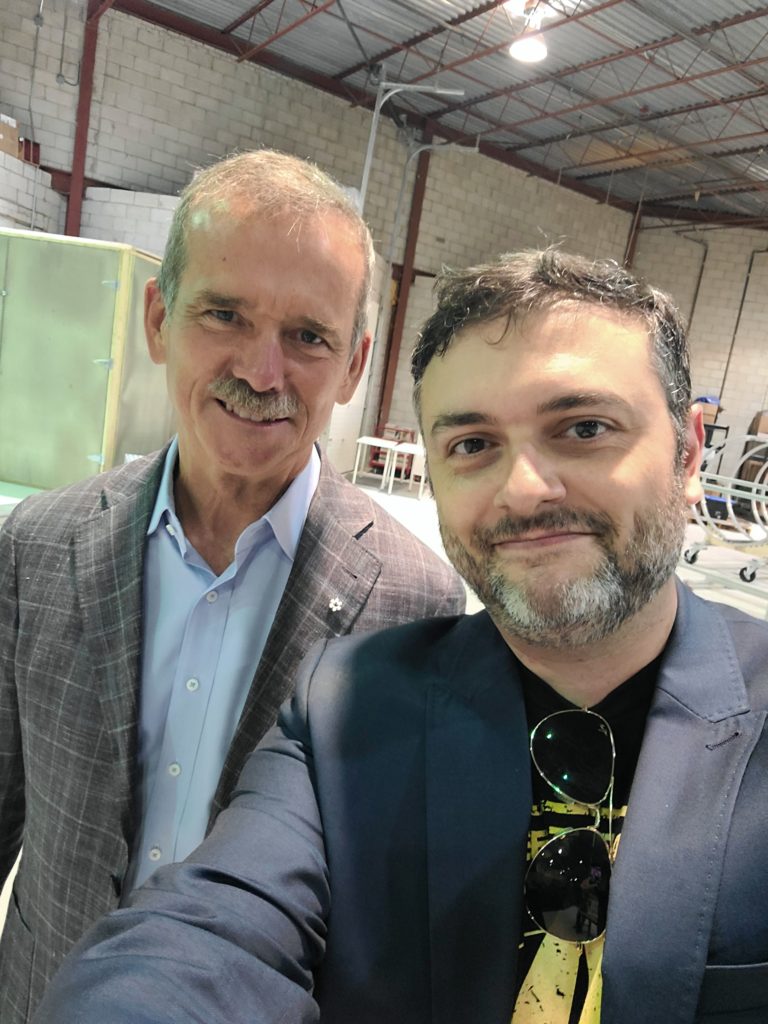 Innovative Ontario-Based Manufacturers
Since our inception, the Trillium Network has focused on raising the profile of small and innovative Ontario-based manufacturers. One of the ways we do this is through company profiles. We published a series of profiles throughout 2022 focused on manufacturers from industries as diverse as communications devices, power transformers, robotics, vegan cheese, and craft brewing. These profiles help us better understand the competitive dynamics of Ontario's advanced manufacturing landscape from small manufacturers' perspectives.
Each profile also includes important lessons for manufacturers. Perhaps the most lasting of these came from Daniel Toto of Vaughan's QTK Fine Cabinetry, who modelled his company's production and inventory system on that of Honda of Canada Manufacturing. This profile provides further evidence that Ontario manufacturers, regardless of size or industry, can learn from each other to improve competitiveness and profitability.
We will continue to profile innovative Ontario-based manufacturers. Helping to raise awareness of potentially effective business practices related to technology adoption, production organization, and workforce development remains an important part of our mandate.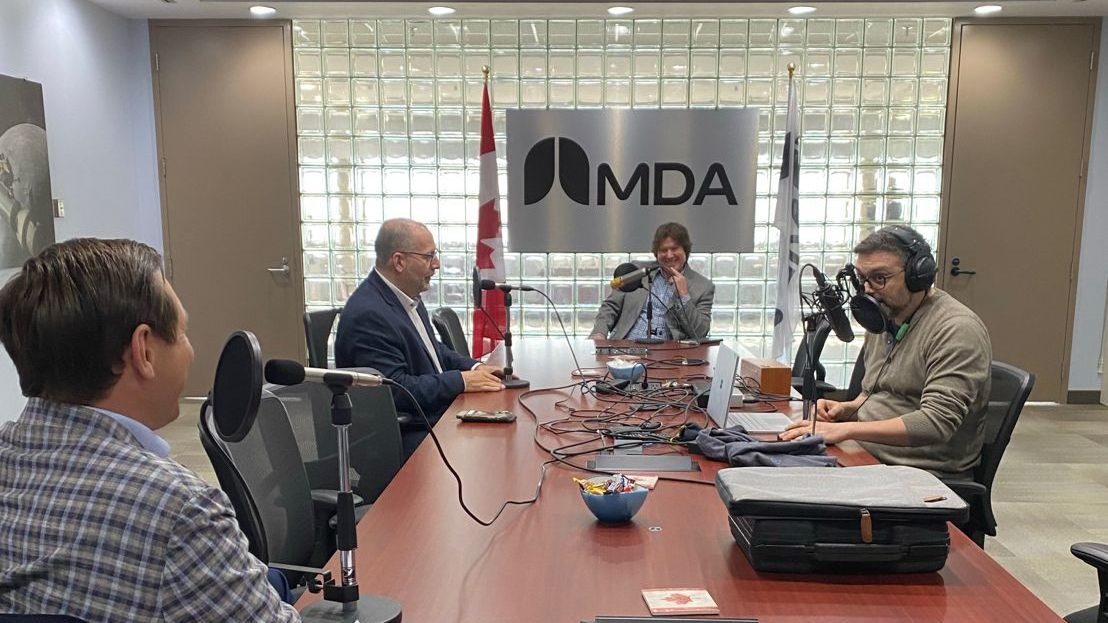 You Want Data? We Have Data
In 2022, we launched our data bulletin series, publishing eight over the course of the year. Each bulletin draws upon our innovative research and data analysis approach, providing insight into manufacturing-related topics in three pages or less. These bulletins focused on trade, workforce development, technology adoption, and the economic impact of manufacturing. One asked the provocative question, 'what is advanced manufacturing?'
Some bulletins involved updating research conducted before the pandemic, demonstrating the important work Trillium Network has accumulated since 2015. Stay tuned for more bulletins throughout 2023, including several that draw upon recent census data and focus on the manufacturing workforce.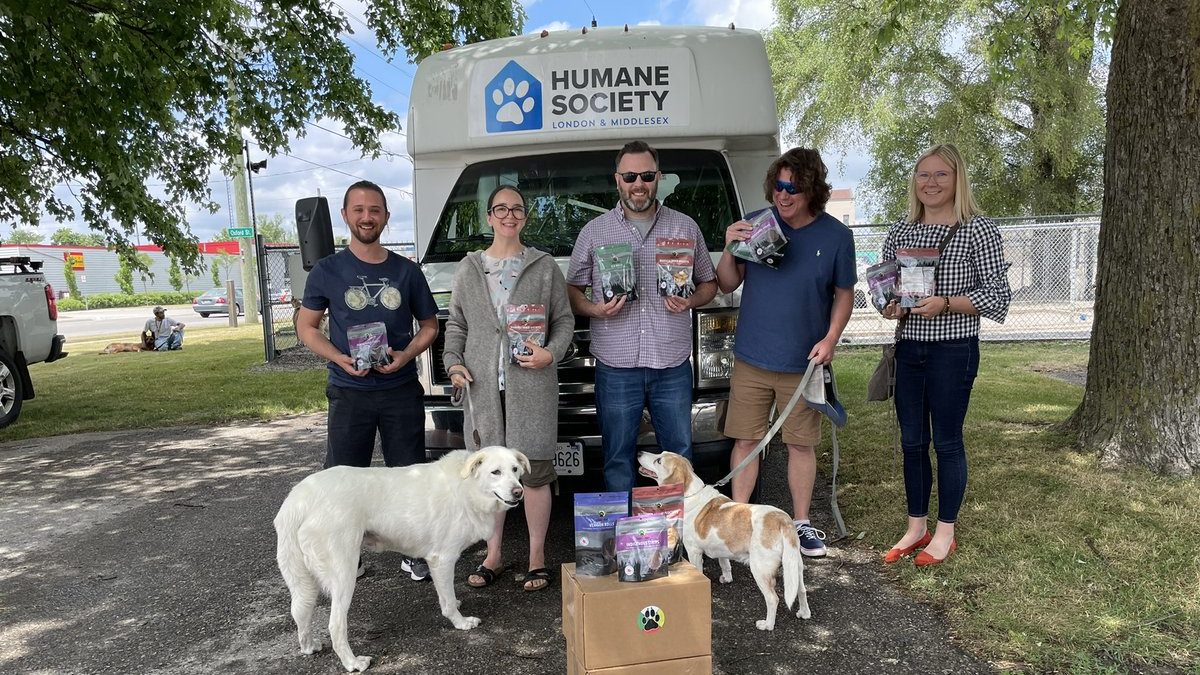 Spreading the Word
It was certainly a newsworthy year. Seldom did a week go by when Trillium Network research or team members were not featured in the media. Workforce development, technology adoption, and the tight supply of industrial land in Ontario remained important subjects. The past year, however, was dominated by news related to electric vehicle (EV) investments across the province.
Perhaps the highlight of 2022 was Brendan Sweeney's March 30 appearance on TVO's The Agenda alongside McMaster University's Greig Mordue and Clean Energy Canada's Joanna Kyriazis. The episode, titled 'What's in Store for Ontario's Electric Vehicle Future?', helped solidify the Trillium Network as the leading authority on the economics and organization of Ontario's (and Canada's) automotive industry.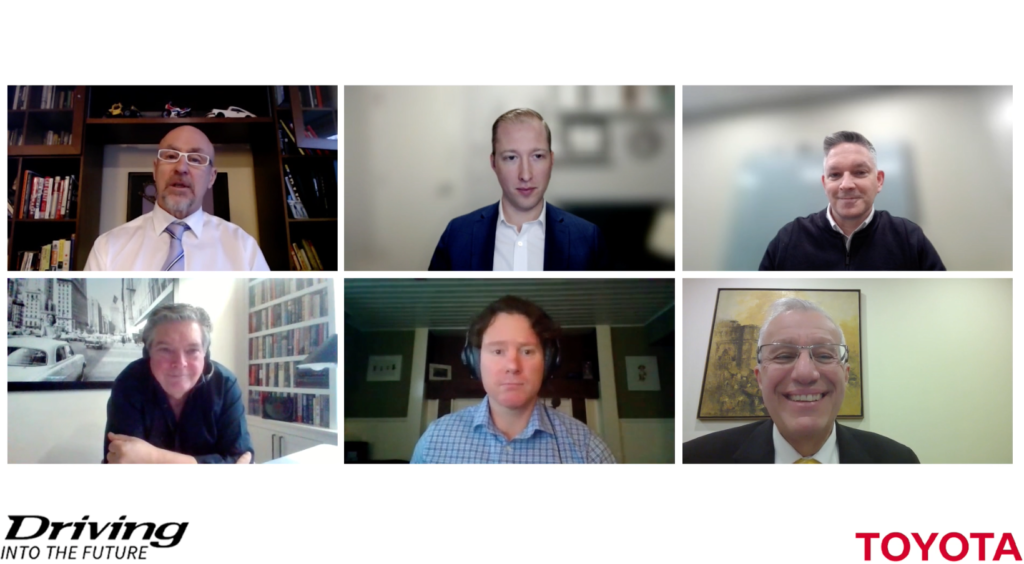 The Electrified Future
In addition to appearing on The Agenda and several other EV-related webinars hosted by The Financial Post, The Logic, and MEDJCT, the Trillium Network – working with our partners – published two landmark reports related to the evolution of the automotive industry.
The first, a collaboration with NGen, the APMA, and Porsche, focused on how the transition to EVs will affect Canada's automotive parts industry. This report identified both the opportunities and challenges associated with the transition to EVs.
The second, developed in collaboration with Clean Energy Canada, focused on Canada's EV battery supply chain. This project involved building a multi-industry economic model of the EV supply chain. The economic model is novel in that it integrated nine discrete industries, something that had never been done before. The report, published in September, draws upon the model to quantify the potential economic benefits associated with an EV battery supply chain in Canada and serves as an important tool to be deployed as part of EV-related investment attraction initiatives moving forward.
We plan to continue connecting with stakeholders and partners in order to build on our work in the future. We wish you a Happy New Year and look forward to collaborating in 2023.