Season 9
045 – Stephen MacKenzie – Invest WindsorEssex
In this episode of Making It In Ontario, Nick and Brendan speak with Stephen MacKenzie, the President and CEO of Invest WindsorEssex. Under his leadership, Windsor-Essex has become one of the most resilient manufacturing regions in Canada.
Their conversation included a discussion about the recent investment by NextStar Energy (a joint venture between Stellantis and LG Energy Solution EV) in Canada's first EV battery manufacturing plant. The new plant represents a milestone in the evolution of Windsor's manufacturing capabilities from (primarily) automotive to automobility. Stephen shared his insights on the four pillars of automobility: Connected, Autonomous, Secure, and Electric (or C.A.S.E.), and how this will lead to more opportunities for technology providers to participate in a quickly growing sector.
Invest WindsorEssex also works closely with local academic institutions that provide relevant training and education. St. Clair College is offering new courses on cybersecurity and electric vehicle technology, which align with the changing needs of the manufacturing industry.
As Stephen's colleague Wendy Stark taught us in a previous episode, there is no static definition of economic development. As we discuss in this episode, the internet has disrupted things further. Historically, economic development professionals held vast amounts of information on any given region. While the internet provides much of that same information today, economic development professionals are highly skilled at connecting people and companies with knowledge and solutions in government, academia, and industry.
Tune in for a fascinating discussion on the future of manufacturing and automobility in Windsor-Essex.
Episode Details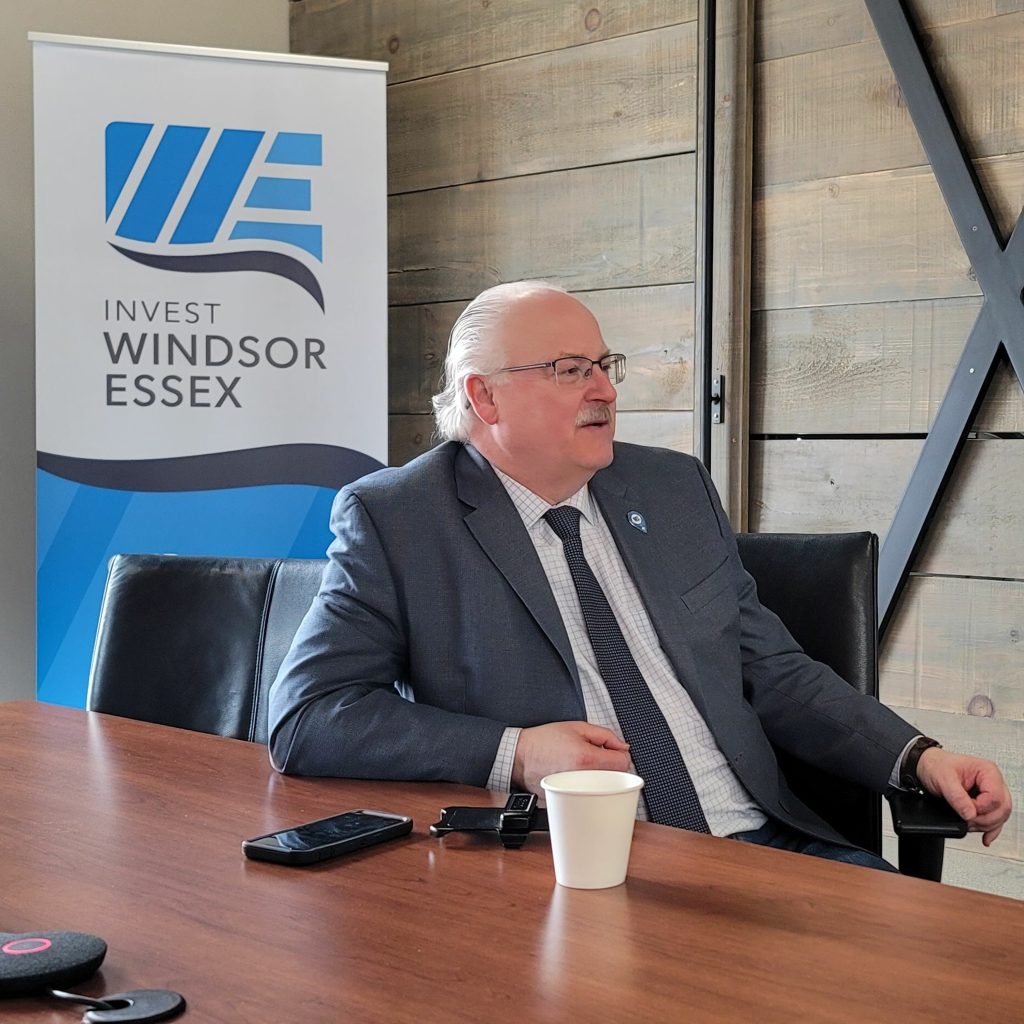 Season 5
027 – John Rawlins & Amar Zaidi – Big Nano
In this episode of 'Making it in Ontario', Nick speaks with John Rawlins and Amar Zaidi from BIG-nano in Cambridge, Ontario. John is the president, chief technical officer, and founder, and Amar is the company's vice president and CEO. The company recently expanded their meltblown textile technology operation (thanks to a grant from FedDev Ontario) where they manufacture fibres at the nano-scale.
Meltblown technology, first developed in the 1970's, is a textile fabrication method where a polymer melt is extruded through small nozzles surrounded by high speed blowing gas. The random nature of the deposited fibres form a nonwoven sheet which can be used for everything from surgical masks and gowns to water filtration, and much more.
As the guests explain (in great detail over the course of the episode), shrinking the size of individual fibres allows increased functional surface area of their textiles using a much wider range of polymers. In addition to making the next generation of PPE more breathable, more effective, and even biodegradable, this technology has uses outside of PPE like the manufacturing of battery components for electric vehicles.
To develop this technology (and related products), BIG-nano collaborated with numerous partners in Ontario's advanced manufacturing ecosystem. John specifically mentioned funding and support from National Research Council (NRC), the Ontario Centres of Excellence (OCE), NGen Canada, and the University of Waterloo. They have also worked collaboratively with other industrial partners and put their technology to use in a PPE supercluster.
Episode Details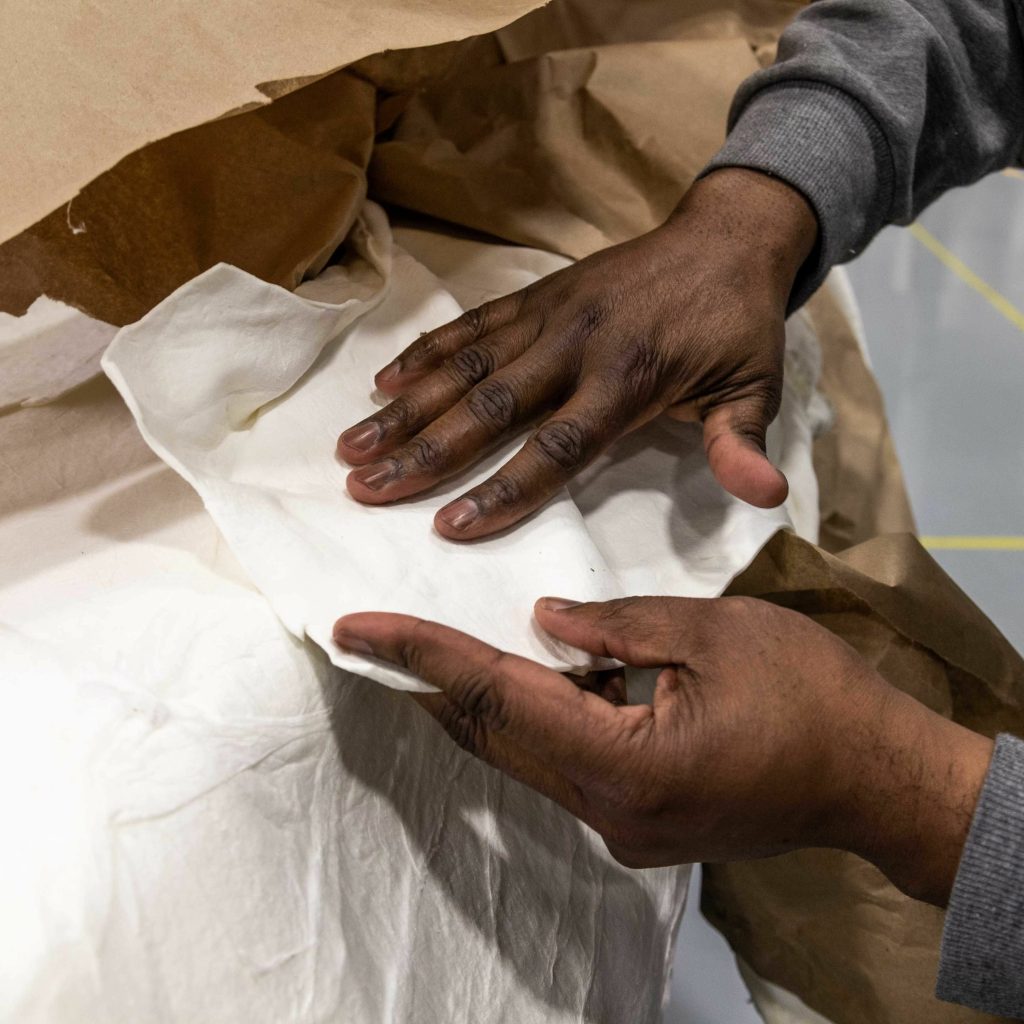 026 – Krystal Darling, Kory Graham, and Grant Luszczek – Tri-Mach
In this episode of 'Making it in Ontario', Nick sits down with three representatives from Tri-Mach; their CEO, Krystal Darling, their Senior director of Sales, Kory Graham, and their Marketing Manager Grant Luszczek. Headquartered in Elmira, Ontario (with other facilities across North America), the company recently expanded to a new facility to keep pace with their growth. Tri-Mach's expertise and product lines are used by Canadian household brands like Maple Leaf Foods, Unilever, McNeil Personal Healthcare and Pepsi.
Since Tri-Mach's customers are primarily in the food/beverage, and pharmaceutical manufacturing industries, their products have very specific performance requirements. The ability to simply, efficiently, and effectively clean their equipment with a hose was a critical design element. (For information on how they did this, skip to the Ever-Kleen discussion.)
One will notice a diverse range of genders and ages on their shop floor. But it wasn't a happy accident that they got to this point. The Tri-Mach Group has been actively working to develop their skills pipeline, both internally and externally through training and upskilling programs. They have a welding school (The Skilled Trades Excellence Centre) on their shop floor where "…senior talent works with junior talent" to complete their CWB Tickets and TSSA Tickets. In addition to being the CEO, Krystal is a member of the Board of Governors at Conestoga College.
Tri-Mach has implemented innovative solutions to the many of the challenges we've studied at the Trillium Network (gender diversity, the skills gap, shortage of employable land, etc.). An admirable culture of employee support and ongoing innovation will ensure their continued success in Ontario's advanced manufacturing ecosystem.
Episode Details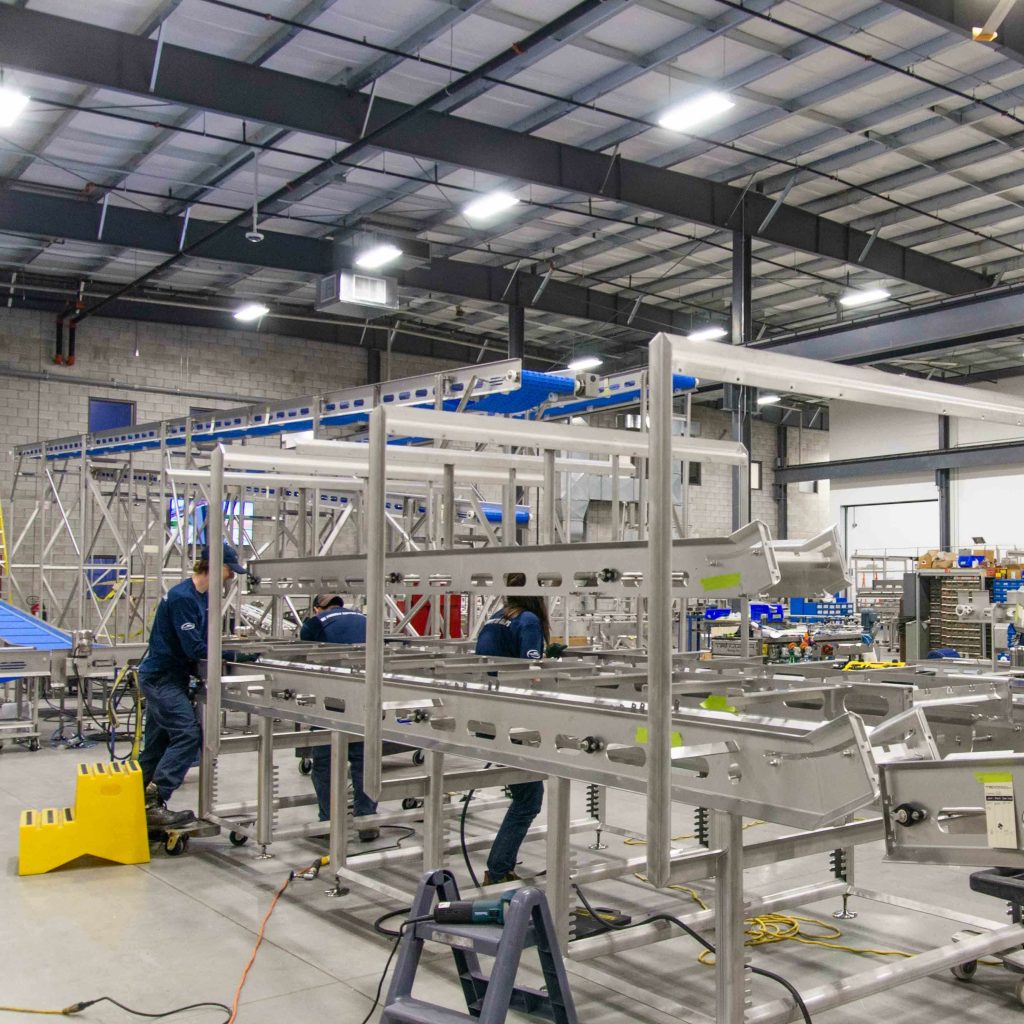 025 – Greg Major & Ed Wisniewski – NORCAT
In this episode of 'Making it in Ontario', Nick Persichilli speaks with Greg Major, and Edward (Ed) Wisniewski from NORCAT. Greg is the Director of NORCAT's Underground Centre, and Ed is their Chief Technology Officer. Over the course of the episode, Ed and Greg discuss the various activities that NORCAT is involved in. In addition to being an operational mine, the Underground Centre is a state of the art training facility, an R&D centre, a technology demonstration zone, and a Regional Innovation Centre (RIC).
The connection between advanced manufacturing and mining may not be immediately apparent. However, both industries have a lot in common: Both industries are struggling to recruit new talent due to perception challenges. Both are seeing an exodus of veteran workers as they retire. Both are working hard to adopt advanced technology to improve all aspects of their operations. In fact, testing and demonstrating new technology is one of the primary functions of NORCAT's Underground Centre.
Recently, both the federal and provincial governments released their plans for Ontario's and Canada's Critical Minerals. As the need for our minerals increases (both globally and locally), it's important the industry be able to grow and evolve to meet the growing needs. To NORCAT's credit, Ontario's Critical Minerals Strategy actually mentioned NORCAT by name as a recognized hub of technology development, testing, and innovation. "Sudbury-based NORCAT has underground facilities where companies can develop and test new technologies in an operating mine setting while also training their workforces."
During the episode, Greg and Ed explain the evolution of the training technology developed at NORCAT over the years. For example, back in 1996 when overhead projectors and transparencies were still ubiquitous, they began looking at using virtual reality (VR) interfaces for training. Today, their training operations are even more advanced. (If you look at the title image of this blog post, you'll notice that it's not a photograph, but a digital image of a piece of mining equipment.) In addition to having further developed their VR training to include Augmented Reality (AR), they also include mental health training and awareness. As Greg says in the episode, "…it's about training people above the neck. No more attitude of 'Just rub some dirt in it'."
Recently, several investment announcements have been made in Ontario regarding the shift to EV production. The implications of these announcements are that the mined battery materials will now flow through much shorter and local value/supply chains. As our mines and advanced manufacturing ecosystem get busier, NORCAT's work in training will become even more important.
Episode Details