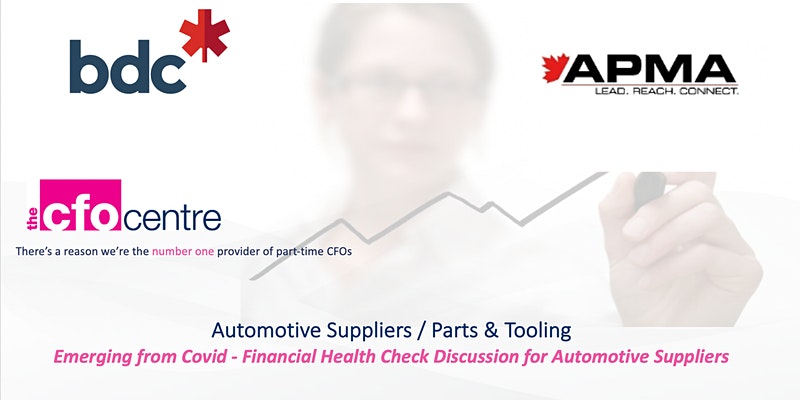 Post-Covid Financial Challenges for SME Automotive Suppliers
As the pandemic finally nears an end, automotive suppliers will face new and unique financial challenges in the years ahead.
Please join us for an expert panel discussion moderated by Past APMA Director & CFO for Tier 1 suppliers ABC Technologies & Yazaki North America, Robert Kunihiro. Guest panelists feature Celso Oliveira, Automotive Industry Strategy Lead at BDC, Marvin Junop as Director, Growth & Transition Capital for BDC, Bill Bouwmeester, Principal for the CFO Centre and Ryder Britton of Integra Technologies. Following the panel discussion there will be an open question and answer session for participants.